Investigative journalist Anthony Klan has done a terrific job exposing regulatory capture at ASIC, which has reportedly turned a blind eye to Westpac ripping off 915,000 superannuation account holders of $1.65 billion. Worst of all, the head of ASIC's superannuation enforcement is none other than a former Westpac lawyer:
The corporate regulator has taken zero action to stop Westpac's wholesale gouging of superannuation accounts since it was formally alerted to the scandal over six months ago…

The ongoing gouging by Westpac-BT is now costing its 915,000 members about $1.65 billion a year, or $4.49 million a day, seven days a week, analysis shows.

It has further emerged that the person responsible for taking action to stop the gouging by Westpac-BT was formerly "in-house" lawyer at Westpac [Jane Eccleston].
ASIC and APRA are so bad at regulating that a regulator of the regulator has been introduced:
The Financial Regulator Assessment Authority Bill 2021 now awaits royal assent after the bill passed both houses on Wednesday.

The legislation will see the establishment of the Financial Regulator Assessment Authority (FRAA), which will be tasked to evaluate both ASIC's and APRA's effectiveness and capability every two years.

The new regulator of regulators will receive $7.7 million over three years as part of the set-up and will consist of three appointed part-time members, including an independent chair. The Treasury secretary will also be part of the new authority as an ex-officio member.

As its first order of business, the FRAA will be tasked with taking a closer look at ASIC…
If this was an episode of Utopia I'd laugh! Sadly, it is real life.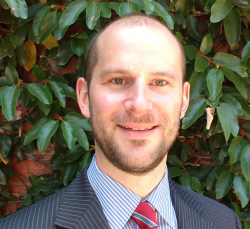 Latest posts by Unconventional Economist
(see all)