A 'vaccine passport' is among the options that are being considered for Australian travellers. This would allow people who have received a COVID-19 vaccine to travel overseas without having to go into hotel quarantine upon their return.
However, New South Wales health authorities have advised that six people who tested positive in hotel quarantine between 10 April and 1 May had been fully vaccinated while overseas. Five had been given a two-dose vaccine, while one had received a single-dose jab. In addition, 12 returned travellers have tested positive since 1 May after receiving the first dose of a two-dose vaccine:
University of Sydney epidemiologist Dr Fiona Stanaway said… "It's not a matter of them getting sick, because they probably won't. It's about whether they could transmit."
This highlights why quarantine of overseas travellers will be required for the foreseeable future.
Hopefully, once the population is eventually vaccinated, we can move to a situation where the virus can spread throughout the community without causing serious illness, similar to the common cold.
The UK, which is way advanced in its vaccine rollout, seems to be approaching this scenario.
The UK recorded just two COVID deaths yesterday:
This comes despite the UK still recording thousands of daily infections:
Thus, it appears that vaccination of UK residents has greatly reduced the lethality of the virus, even if it hasn't stopped transmission.
Ultimately, life won't return back to 'normal' until the population is vaccinated and COVID resembles the common cold or flu.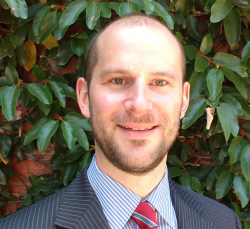 Latest posts by Unconventional Economist
(see all)