BofA with the note. I agree with the conclusions:
Four futures for inflation
A different asset allocation is warranted depending on what you believe about inflation and its effects.
1. Transitory and good: on this view, the good news about"bad" prices is that those prices are a sign of a faster-than-expected economic rebound. Temporary frictions can be resolved, and faster growth with low risk of a price spiral should benefit cyclicals like financials and floating-rate & lower-rated credit.
2. Transitory and bad: on this view, hopes for a fast and furious reopening prove ill-founded. The future return to a cooler, "secular stagnation" economy would mean that any selloffs in mega-cap, deflationary tech& IG credit should be bought aggressively.
3. Permanent and good: on this view, modestly higher wages can create more incentives for companies to expand capacity and boost productivity, with positive-sum effects on the economy. Since many firms enjoy pricing power and record-high margins, they can afford to invest for the future, so investors ought to own industrial companies, advanced materials and other resources.
4. Permanent and bad: investors who remember the 1970s & 80s know that uncontrolled inflation can do real damage. Investors who believe in a serious risk of repeating that era likely already own TIPS, gold, and other real assets, or ought to.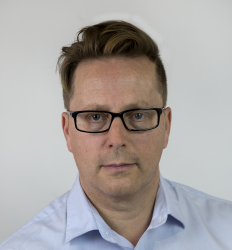 Latest posts by David Llewellyn-Smith
(see all)