Being rich and tough is just not enough, apparently. In a recent promotional tour for Fast&Furious 9, John Cena called Taiwan a country. Now he is on his knees kissing CCP freckle:
The 44-year-old American, who made the comment on Taiwanese broadcasting network TVBS during a promotional tour for the Hollywood blockbuster Fast & Furious 9, posted a video message on Sina Weibo clarifying his comments, though he did not directly mention Taiwan or its relationship with China.

"Hi China, I'm John Cena. I'm in the middle of Fast and Furious 9 promotions. I'm doing a lot of interviews. I made a mistake in one of my interviews. Everyone was asking me if I could use Chinese – [movie] staff gave me a lot of information, so there was a lot of interviews and information," said Cena, who started learning Mandarin to help his wrestling promotion's integration in China. He has since gone viral many times for his enthusiastic Mandarin-speaking abilities.

"I made one mistake. I have to say something very, very, very important now. I love and respect China and Chinese people. I'm very, very sorry about my mistake. I apologise, I apologise, I'm very sorry. You must understand that I really love, really respect China and the Chinese people. My apologies. See you."

John Cena apologized in Chinese on Sina Weibo after calling Taiwan a country during an interview promoting Fast & Furious 9 pic.twitter.com/dzRKIYgEzL

— Joe Xu (@JoeXu) May 24, 2021
Why? The usual:
China's weekly box office has topped 1 billion yuan ($156 million) outside a public holiday for the first time since January, boosted by ticket sales for the new installment of Hollywood's "Fast and Furious" franchise.

In a promising sign of the nation's post-pandemic rebound, China's cinemas took 1.36 billion yuan in the week through May 23, a rise of 132% on the previous seven days, according to the China Movie Data Information Network.

Despite lukewarm reviews, "F9" raked in 876 million yuan, or nearly two-thirds of the total. The film, which stars Vin Diesel and is actually the 10th full-length release in the franchise, hit Chinese screens on May 21.
No more phony tough guy, piss in your pants, WWE for me.
Meanwhile, our own moistened Cenas are fighting back:
The Australian chief of the Port of Darwin's Chinese owner is warning the potential scrapping of its 99-year lease threatens to deter foreign investment, denouncing the treatment dished out to the company as the worst he has seen a multinational endure.

In the company's strongest response to a high-level review of the deal, Landbridge Group Australia managing director Mike Hughes lashed the sideline critics who "carp about the lease", arguing at no point had security officials formally raised any concerns over the firm's operation of the port.
Take the port back. We need it for more of this:
Australia is in talks with Washington to manufacture US-designed ballistic missiles on home soil, as political tension with China and the West continue to escalate.

The US military is also looking to store a stockpile of munitions and defence equipment at bases in the Northern Territory in what the acting US ­ambassador Mike Goldman described to The Australian as 'a forward deployment'.

Mr Goldman said closer cooperation 'just makes sense' given the 'new geostrategic context' facing the region.
Finally, skeptical China legend Paul Monk today writes that we need a plan beyond Morrison gaffes:
The events of the past few years have demonstrated that our strategy for dealing with the rise of China is out of date. It requires a serious and systematic rethink.

We cannot go back to the halcyon days of Gough Whitlam, Bob Hawke and John Howard. We can't go on improvising in an ad hoc manner. Nor can we move forward safely on the lines urged by those, such as Hugh White, who assert that China's dominance is inevitable and the end of US hegemony in East Asia at hand.

Rather, we need to reframe our strategic planning and diplomacy in Indo-Pacific terms. Xi Jinping has demonstrated that misgivings about his regime and his overweening strategic ambitions are warranted. He has shown that China under his aegis is not our friend. A trusting relationship with Xi's China is next to impossible. He requires acquiescence and submission.
We do need a plan, yes. But not for how to handle China. That is already well underway: insult it at every turn, trigger trade decoupling, shut down business interest whinging, strengthen multilateral democratic pushback.
Australia's course for Chinese decoupling is set. We need a plan for what comes after.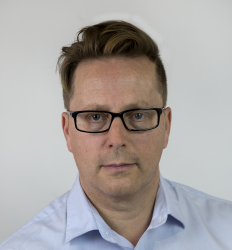 Latest posts by Houses and Holes
(see all)