The Victorian Budget has bailed-out apartment developers by:
waving stamp duty on newly completed homes that have been unsold for a year or more;
extending stamp duty concessions to new off-the-plan purchases worth up to $1 million from 1 July; and
extending the 50% stamp duty discount on new homes in the Melbourne local government area that do not qualify for the full waiver.
From The AFR:
The stamp duty moves mark a concession to Victoria's developers, who have long sought help to shift an unsold pool of apartments, estimated by the industry at between 8000 and 10,000…
The changes mean that buyers of high-rise dog boxes will save up to $55,000 via stamp duty exceptions.
Curiously, at the same time as it has forgone tax revenue on high-rise dog boxes, the Victorian Government has taxed job creation via a new $3 billion payroll tax levy to fund mental health:
Mr Pallas said the levy would be a 0.5 per cent surcharge on payroll tax for businesses with wage bills of more than $10 million and a further 0.5 per cent increase for those businesses with payroll exceeding $100 million nationally.
My view is that the money forgone saving apartment developers should have been used to fund part of the mental health care plan, thereby reducing the increase in payroll taxes.
On a brighter note, the Victorian Government also announced that it will acquire a portion of unsold dwellings to convert into social housing as part of its $5.3 billion public housing expenditure.
Homelessness is rampant across Central Melbourne and social housing is badly needed.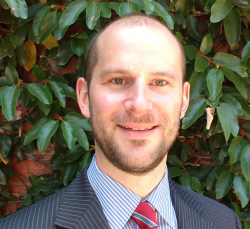 Latest posts by Unconventional Economist
(see all)