The Grattan Institute has released a new report, entitled "Megabang for megabucks: driving a harder bargain on megaprojects", which calls on governments to reject unsolicited rail and road projects, claiming this is one way in which they can cut the cost of such projects.
It states that such proposals are most common in Victoria, while Grattan has found that around 25% per cent of transport projects end up costing more than what governments pledge when construction starts.
Grattan also calls on governments to cease paying extra money to fix problems with projects that have arisen after they commence.
Below is the Executive Summary of the report, alongside some key charts:
Australians pay too much for major road and rail projects because governments don't drive a hard bargain on contracts with the big construction firms.

Governments procuring transport infrastructure should focus on one principle: delivering services at the lowest long-term cost to taxpayers, for a given quality standard. To achieve this in Australia, we need more competition, smarter procurement, and greater transparency.

Australia's transport infrastructure costs are above the global average. There is a government culture of caving in to contractor demands and paying sometimes hundreds of millions of dollars to settle a problem a few months or years after a contract is signed. Even after construction has begun, about 25 per cent of projects end up costing taxpayers more than governments promised when the contract was signed.

To get quality infrastructure at a sharp price, competition is fundamental. With more megaprojects, contracts have grown too; megaproject contracts have been 38 per cent bigger in the most recent seven years than they were in the preceding seven years. With larger contracts, competition inevitably thins. Few firms have the technical and financial capability to win contracts worth $1 billion or more.

So it's crucial that international firms can enter the Australian market, bringing global innovation and know-how. Australian governments should not give undue priority to domestic experience or the comfort of dealing with familiar firms, and they should avoid market-led or unsolicited proposals for projects.

Governments should do more to ward off the risk of cartels and collusion, by routinely and transparently publishing key tender and contract information.

Procurement practices need to catch up with the reality of gigantic contracts. Rather than following fashion or giving undue weight to industry preferences, governments should be systematic in how they break up megaprojects into manageable contracts.

Problems often crystallise around site conditions: contamination, geology, and utilities. Instead of rushing projects to market, governments should understand and certify these risks so that bidders can price them more accurately. More certainty in scope and site conditions would facilitate use of fixed-price contracts. Collaborative contracts such as alliances, where parties share the upside and downside risks, should be reserved for projects where key elements are genuinely unknowable in advance.

Governments should only sign contracts that they are prepared to enforce. All infrastructure contracts should be awarded through an open tender process. And governments should investigate how similar countries overseas manage to build high-quality transport infrastructure more cheaply.

Industry claims that it's hard to turn a profit and that the future of local firms is in jeopardy are overblown. Governments should remember that dismantling industry protection since the 1980s has resulted in large increases in Australians' standard of living.

Governments must ensure the interests of the community prevail over the concerns of the engineering construction industry.
The report also takes direct aim at the Victorian Government, which has led the nation in market-led infrastructure proposals:
A market-led proposal involves private-sector proponents developing a project proposal and then lobbying government to invest in it. When a government accepts a market-led proposal, it usually bypasses the tender process, and instead negotiates directly with the firm that submitted the proposal.

It's an extreme case of bypassing competition; the government engages with a monopoly provider during as well as after the contract negotiation. About $11 billion of transport infrastructure over the past fifteen years has been commissioned through market-led proposals. They are particularly prominent in Victoria, where a sixth of the value of megaproject contracts has been awarded through market-led proposals…

Accepting unsolicited proposals for toll roads 'generally leads to higher costs to taxpayers, drivers, or both', according to Rod Sims, Chairman of the Australian Competition and Consumer Commission. A World Bank review of market-led proposals in Australia and fourteen other countries found that 'allowing a proponent to develop the project creates significant challenges in ensuring competition and . . . value for money', and often leads to 'poorly structured deals'.
In September 2018, ACCC chairman Rod Sims explicitly warned state governments against accepting unsolicited bids for infrastructure projects because they generally lead to "higher costs for taxpayers, drivers, or both".
The Victorian Auditor-General has also slammed the market-led West Gate Tunnel project, claiming the Treasury Department failed to rigorously assess the deal or examine better value alternatives.
The end result is that Victorian Taxpayers are being reamed, with the project's cost already ballooning by $1 billion –  figure that will likely escalate in light of the dispute over disposing of contaminated soil.
To add further insult to injury, the tolls that will be charged on the market-led West Gate Tunnel project are extortionate and represent a massive financial gift from Victorian taxpayers to Transurban.
Under the terms of the project, Trans­urban will pay just $4 billion in exchange for tolls increasing by 4.25% every year for a decade – way above inflation and wage growth – and then rise by CPI, with Transurban netting an extra $37.3 billion by 2045, according to Parliamentary Budget Office calculations.
Grattan's report is yet more evidence of waste, mismanagement and tacit corruption in Australia's infrastructure provision with Victoria the very worst offender.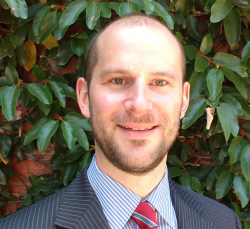 Latest posts by Unconventional Economist
(see all)