BNP with the note:
The April payrolls report was a historic surprise to the downside, and in our view evidence of supply constraints–be they supplemental federal unemployment benefits, residual Covid-19 fears, childcare demands, or pulled-forward retirements–materially limiting job gains. While our view is that these constraints will prove to be temporary, some evidence is emerging that they could continue to bite in the near term. Though hard data for May–and labor supply constraints more generally-remains somewhat sparse, we note a few points that appear to signal the continuation of this phenomenon. First, while initial claims have continued their sustained fall, regular and PEUC continuing claims have effectively flat-lined (through the week ending 9 May for the former, the week earlier the latter; PUA continuing claims have conversely notched downward). The fall in initial claims points to a reduction in layoffs, but the steadiness of regular continuing claims is reflective of April and indicative of people continuing to remain on the sidelines.


Second, we note that the release of the Dallas Fed's real-time population survey for May showed its employment rate turn down even more sharply than it did in April. Though the Dallas Fed's RPS has a limited history (it began in May 2020) and mixed set of results, it performed relatively well in capturing the sluggish April payrolls outturn. Read literally, as imple predictive model from this alternative data suggests a contraction of -195k jobs inMay!

Our view remains that the supply constraints currently impacting the labor market will be ultimately temporary. We note that the supplemental federal unemployment insurance benefit of USD300 per week is set to expire on 6 September, and even sooner for the nearly 3.5mn people collecting in states with Republican governors who have announced plans to opt out early.

We think that the fading of these constraints will likely translate to people hopping back into the workforce in large numbers. We continue to see the number of net displaced workers since the pandemic (currently at ~8mn) fall to about 1mn by the end of the year and the unemployment rate – which stands at 6.1% currently – fall to 4.5% by Q4 this year and 3.4% by Q4 next.
Here's more on the early cuts to the dole by Republican states, from JPM:
As of our writing, 23 states have announced at least some form of early reduction in pandemic-related unemployment insurance benefits ahead of the September expiration at the federal level. These programs likely are limiting labor supply, generating a potential economic argument for ending these programs early. But signs of labor market tightness when looking at unemployment rates(Figure 1), earnings growth (Figure 2), and participation rates (not shown) don't appear to be driving states to end these programs early.

It, therefore, looks like politics, rather than economics, is driving decisions regarding the early ends to these programs. The 23 states announcing early ends all have Republican governors, and while some of these states have tight labor markets and strong earnings growth, many of them do not. No states with Democratic governors have announced early ends to the programs. And of the four states with Republic governors that have not announced changes to the UI programs at this point, three of them are not "pure" Red states—Maryland, Massachusetts, and Vermont have two senators each that caucus with the Democrats. As we see in Figures 1 and 2 (and other variations not shown), there appears to be a wide range in labor market tightness across Republican-led states that have announced early ends to the special UI pro-grams and Democratic-led states that have not announced any changes to the programs.

It will be interesting to see how the different state policies influence economic activity, and we will be tracking related developments as the UI programs end early in some states in the coming months.
The labour shortages are temporary, the arseholery of Republicans permanent.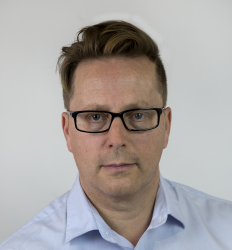 Latest posts by Houses and Holes
(see all)