Stephen Koukoulas ("The Kouk") is the latest in a growing list of economists to acknowledge that the closure of Australia's international border to migrants will soon generate enough labour market tightness to drive decent wage growth:
It's good news for the economy – Australia is entering a period of accelerating wages growth…

A hectic schedule of client meetings have had one over-arching line of discussion and feedback – wages.

Common themes include:

"I can't find the workers I need to expand my business."
"I am having to offer higher pay to attract talent."
"I need to start thinking about incentives to retain my existing experienced staff before they are lured away by a competitor – I have to pay them more".

This means one thing – private sector wages growth is about to take off…

In the pre-COVID environment, many firms would look overseas for workers and talent. In 2021, this is no longer a source of labour for them. International borders are closed.

Indeed, it is clear that one effect of the COVID pandemic and the associated border closures is to allow for stronger wages growth…
Amazing isn't it? For nearly a decade MB argued that Australia's mass immigration program had flooded the labour market, which resulted in elevated levels of unemployment and underemployment, and helped to drive wage growth to record lows:
For years we were derided or ignored by Australia's economists for holding this commonsense view (backed by empirical evidence).
Now that COVID has arrived, Australia's economists have suddenly had a mea culpa and now openly admit that lower immigration is good for Australian workers and will help to lift wage growth.
Yet the laws of economics haven't suddenly changed due to COVID. It has always been the case that when employers are allowed to freely hire cheaper workers from abroad, they won't have to compete for local workers by offering better wages and benefits. Employers will also undertake less training. The inevitable result will be higher labour underutilisation than would otherwise be the case, alongside lower wage growth.
Thus, if Australia's policy makers genuinely want wages to grow solidly post-COVID, they must not reboot the mass immigration program. A decade-plus of crushed wages and living standards is all the empirical evidence one needs to know that the mass immigration policy is self-defeating.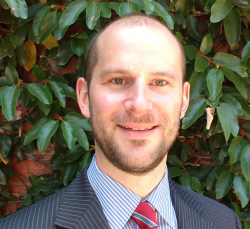 Latest posts by Unconventional Economist
(see all)