Over the weekend, Victorian Treasurer Tim Pallas announced $2.7 billion worth of new taxes that will be levied on property owners in a bid to claw back some of $49 billion spent last year to support the state economy through months of lockdowns.
The tax changes are summarised as follows:
A premium stamp duty will be introduced for property transactions above $2 million.
Land tax on property investment holdings will increase by 0.25% for taxable land holdings between $1.8 million and $3 million, and 0.30% for taxable land holdings in excess of $3 million.
A new windfall gains tax will be introduced for properties whose value is boosted by a council rezoning. The tax will apply to properties where the value is boosted by more than $100,000, with a 50% tax on windfalls above $500,000.
The Good
The best reform arising from this announcement is the new windfall tax on property rezonings.
The only reason why these types of land deals escalate in value is because the government rezones them for development. Therefore, it makes perfect policy sense for the government (taxpayers) to some of the value uplift.
Landholders and speculators should not be gifted monopoly-style rents courtesy of rezoning decisions made by the government. Taxpayers should capture some of these rents.
Increasing the land tax on higher-end investment properties is also sensible. Land taxes are among the most efficient form of taxation in the country, according to the Australian Treasury:
In fact, they confer positive welfare effects on the economy as a whole, since foreign investors are also taxed.
Lifting the rate of land tax at the higher end of the property market is also progressive and will help improve equity. It is basically a wealth tax that will capture some of the unearned rents gained from those benefiting most from the property price boom.
The Bad
Lifting the rate of stamp duty for property transactions above $2 million is a stupid idea. Stamp duties are the most inefficient form of taxation in the nation (see above Treasury chart) and Victoria already charges one of the highest rates of stamp duty in the nation. Stamp duties are also highly volatile, since they depend on sales volumes.
Instead of making the state even more reliant on stamp duties, the Victorian Government should have followed NSW's lead and moved to abolish stamp duties altogether in favour of a broad-based land tax, with a premium charged on property investment holdings.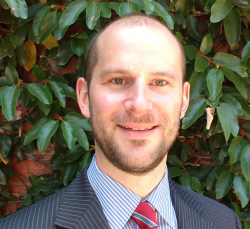 Latest posts by Unconventional Economist
(see all)