The Grattan Institute's household finances program director, Brendan Coates, has taken aim at the Victorian Government's stamp duty increase for property transactions above $2 million.
Under this change, stamp duty will increase to $110,000 plus 6.5% for every dollar above $2 million. This is up from the 5.5% rate that currently applies to all properties valued over $960,000.
Coates claims the change is a big "step backwards":
"It is the most economically costly tax levied by state governments," Mr Coates said on Tuesday. "Increasing it takes us in the wrong direction."
Prosper Australia's director of advocacy, Karl Fitzgerald, also hit out at the stamp duty increase:
"The stamp duty element will penalise turnover"…

Victoria should be pushing for the abolition of stamp duty, Mr Fitzgerald said.
Both Grattan and Prosper, however, praised the Victorian Government's increase in land taxes on higher value investment property holdings, alongside the new windfall gains tax for properties whose value is boosted by a council rezoning. This echoes my view published on Monday.
My biggest issue with Victoria's stamp duty tax grab is that it pulls in the opposite direction from the reforms announced last year by the NSW Government, which phase-out inefficient stamp duties in favour of broad-based land taxes.
Victoria was already the most dependent on property stamp duties and has now stupidly increased its dependence on the nation's least efficient tax:
By contrast, NSW is shifting away from inefficient stamp duties towards the most efficient source of tax (i.e. land taxes).
Had Victoria followed NSW's lead, it would have meant that Australia's two biggest states – comprising more than half of the nation's population – would have shifted away from stamp duties. This, in turn, would have encouraged the other states to follow suit, driving significant national tax reform.
The NSW Government provided the template. All the Victorian Government had to do was follow its lead.
Talk about a lost opportunity for meaningful tax reform.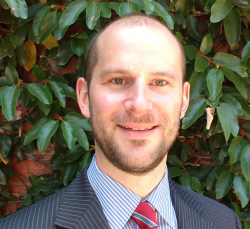 Latest posts by Unconventional Economist
(see all)