French company Naval Group is trying to keep secret the original price it quoted for Australia's future submarine project, which is purported to cost around $90 billion.
The Defence Department has confirmed it is paying Naval Group's legal bills to help conceal its original price, a move that South Australian Senator Rex Patrick has described as "outrageous". The Australian Information Commissioner, Angelene Falk, also last year directed the Defence Department to release Naval Group's original bid details.
The Defence Department is currently challenging that directive in the Administrative Appeals Tribunal, and Naval Group has joined those proceedings.
From The ABC:
From the outset the Turnbull government described the project as being worth $50 billion, although more recently the Commonwealth has put the figure closer to $90 billion.

South Australian Senator Rex Patrick began a lengthy Freedom of Information battle in June 2018 to discover what Naval Group's total price was for the contract.

Two months later in August 2018 Defence formally blocked the request, and Senator Patrick sought an Information Commissioner review.

Last August, Australian Information Commissioner Angelene Falk found in favour of Senator Patrick, ordering Defence to release details from Naval Group's successful bid documents.

A month later in September 2020, Defence appealed Commissioner Falk's decision to the Administrative Appeals Tribunal (AAT), with France's Naval Group choosing to join the proceedings.

In response to questions asked during a Senate Estimates hearing in March, Defence has now confirmed it is covering Naval Group's legal expenses at the AAT.

"Pursuant to the Strategic Partnering Agreement, Defence is liable for Naval Group's reasonable and allowable costs in relation to the proceedings," the Department said…

Senator Patrick says confirmation taxpayers are footing the French company's legal costs is "outrageous" and he has questioned the competency of Defence Department Secretary Greg Moriarty.

"The Independent Information Commissioner has determined that the information I am seeking – the price Naval Group offered to sell a fictitious future submarine to Australia for – should be public."

"It's concerning that the taxpayer is paying the legal costs of the Defence Department to challenge the Information Commissioner's order to hand over the information."

"It is completely outrageous that the taxpayer is also paying the legal costs for Naval Group, a commercial entity with a 3.3 billion Euro turnover," Senator Patrick added.
The decision to build the submarines in Adelaide is a giant budgetary millstone that only came about to pork barrel the seat of former Defence Minister Christopher Pyne by 'creating' 3,000 jobs.
This same Coalition Government chose to jettison 40,000 to 200,000 jobs in the car industry by refusing to pay a paltry $500 million in assistance.
The submarines debacle is possibly the worst example of government waste and mismanagement in modern Australian history.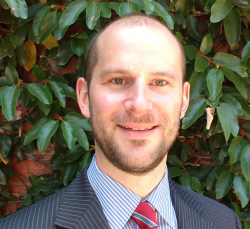 Latest posts by Unconventional Economist
(see all)