The superannuation industry loves to scare Australians into believing they will retire poor and will have to work until they die. Doing so helps the industry push their agenda of lifting the compulsory superannuation guarantee (SG) so as to boost the amount of funds under management and fee revenue.
The latest example of this brainwashing comes from the "widely-respected" Association of Superannuation Funds of Australia (ASFA), published without question from The Australian's personal finance writer, Anthony Keane:
Rising numbers of Australians face the brutal prospect of working until they die if they want a comfortable lifestyle beyond retirement age.

Low median superannuation balances, COVID early-release super withdrawals and record-low interest rates are leaving many savers without enough money to retire comfortably…

The latest data from the Australian Bureau of Statistics shows the median super balance of men aged 55 to 64 is $183,000 and for women it's $118,600.

However, to retire comfortably an individual requires $545,000 and a couple $640,000, according to widely-respected calculations from the Association of Superannuation Funds of Australia…

Author, consultant and former banker Satyajit Das said comfortable retirements would become a privilege for only the wealthy and upper middle classes, and a majority of people would have to "work till they die".

"They are not going to have enough money," he said… "At some point the Bank of Mum and Dad will become the Bank of Sons, Daughters and Friends".
It's a horrible picture painted by Satyajit Das and ASFA – one of elderly Australians living in poverty and eating gruel. Thankfully it is also utter bullshit.
Independent modelling from the Grattan Institute – which doesn't have a vested interest in lifting the SG – came to the polar opposite finding. It found "that the vast majority of retirees today and in future are likely to be financially comfortable" with retirees "less likely than working-age Australians to suffer financial stress":
It also found that "even after allowing for inflation, most workers today can expect a retirement income of at least 91 per cent of their pre-retirement income – well above the 70 per cent benchmark endorsed by the OECD, and more than enough to maintain pre-retirement living standards". Moreover, "many low-income Australians will get a pay rise when they retire, through a combination of the Age Pension and their compulsory superannuation savings".
The Grattan institute's findings were supported by the Australian Treasury's Retirement Income Review, which showed that retirees often pass on inheritances almost as large as their nest egg on the day they retired:
Most people die with the majority of wealth they had when they retired. If this does not change, as the superannuation system matures, superannuation balances will be larger when people die, as will inheritances. Superannuation is intended to fund living standards of retirees, not to accumulate wealth to pass to future generations…

For example, assuming no change in how retirees draw down their superannuation balances, superannuation death benefits are projected to increase from around $17 billion in 2019 to just under $130 billion in 2059 (Chart 3H-5)…
So here we have another prime example of the superannuation industry talking its own book, supported by their lackeys in the mainstream media who present their propaganda as fact.
Evidence is ignored. Dissenting views are ignored.
In any event, if ASFA is so concerned about retirees' retiring poor, it should argue to lift the Aged Pension. This is Australia's genuine retirement safety net.
Unlike superannuation, the Aged Pension does not discriminate by how long somebody spends in paid work or how much they earn. And because the Aged Pension is means tested, it is generally targeted towards those that need it most.
However, the Aged Pension also doesn't allow the superannuation industry to skim fat management fees. Thus, you won't hear the industry talking about it.
Always follow the money.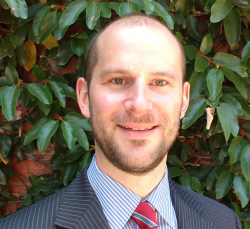 Latest posts by Unconventional Economist
(see all)