While CBD businesses are crying foul about the loss of employees following COVID work from home (WFH) protocols, and state governments are spending millions to bribe workers to return to the CBD, a report produced on behalf of Business Western Sydney contends that people should continue to have the flexibility of working remotely once the majority of Australians are vaccinated against COVID-19.
The report suggests that employees should combine working at their main office, at home and at a co-working space within their local community. It argues that remote working can boost productivity as well as the economies of Sydney regions outside of the CBD.
Office space in locations such as Penrith, Campbelltown or Liverpool would allow western Sydney residents to hold meetings or access office equipment without a long commute…

Cutting the number of days people go to work in the Sydney CBD could boost western Sydney's economy by $450 million a year and enhance the quality of life of residents…

The report found nearly half of the 200,000 people who leave western Sydney each day for work are now working locally because of the pandemic, boosting spending in local centres by 12 per cent.
WFH has eliminated a wasteful part of the production process by eliminating the need for thousands of workers to waste money, fuel and time travelling into central locations to work. It has also provided greater work-life flexibility.
While the economic costs to CBD businesses has been enormous, these have been offset by economic gains experienced in the suburbs where people live. My anecdotal conversations with local cafes and shops in my area have all shared a similar theme: that business is booming on the back of remote work.
As the report says, a hybrid model where employees work part from home and part at the office is probably the most enticing and productive structure long-term.
This hybrid model offers the best trade-off in terms flexibility and productivity, and also seems to be preferred by most employees according to recent workplace surveys.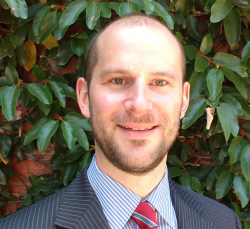 Latest posts by Unconventional Economist
(see all)