Unbelievably, Australia's largest listed developer, Stockland, has warned of imminent housing shortages despite negative net overseas migration, the lowest population growth in generations, and record rates of homebuilding:
The head of Australia's largest residential property developer, in the final month of his eight and a half year tenure, has warned that policymakers will have to deal with shortages in Sydney and southeast Queensland that will become more pronounced once borders reopen…

"Our view is that Sydney and southeast Queensland in particular have faced significant under-supply," [Stockland chief executive Mark Steinert] said. "A number of the key markets we operate in those two locations are undersupplied today, even with the drop in population growth, with reduced skilled migration."
As usual, Steinert's solution is to lower developer taxes and reduce red tape:
Mr Steinert said that infrastructure contributions and other taxes made up more than a third of housing costs and shortening approval time frames to boost certainty was a key way to improve affordability.

This would mean the returns required by developers could come down commensurately with reduced risks and flow through to the cost of housing, he said.
Late last year, the National Housing Finance & Investment Corporation (NHFIC) forecast massive housing oversupply in 2021 and 2022 on the back of the collapse in immigration:
This projected demand-supply imbalance was present across all forms of housing:
Interestingly, the projected oversupply across Sydney was massive, contradicting Steinart's claims about shortages:
Whereas the projected oversupply is admittedly far smaller in Brisbane:
Since these NHFIC forecasts were released, Australia's dwelling construction has boomed far more than was anticipated, with detached house approvals at all-time highs. Therefore, the projected housing oversupply is likely much greater now.
Regardless, Stockland is sitting on a mountain of zoned residential land, totaling a decade-plus of supply:
Therefore, it is hard to take Steinart's shortage claims seriously in light of the above evidence. He is talking Stockland's book.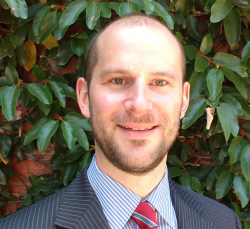 Latest posts by Unconventional Economist
(see all)