The market narrative so far this year has been a battle between three poles. The first, represented in Goldman Sachs, has been that bad news is good news:
More than 90% of S&P 500 firms have now reported 1Q earnings and the results show EPS rose by 46% year/year, the fastest pace since 1Q 2010.68%of S&P 500 firms beat consensus by more than a standard deviation of analyst estimates, matching the record-high from 3Q 2020. Equity analysts expected EPSgrowth of 20% at the start of the season, but realized growth was 46%. ConsumerDiscretionary (+187%) and Financials (+135%) posted the strongest results. Better-than-expected net profit margins accounted for the majority of the beat (Exhibit 1).

…Our top-down index and sector earnings forecasts are driven by strong sales growth and expanding net profit margins. We forecast S&P 500 sales will grow by13% in 2021 and 9% in 2022. Our FX strategists expect the trade-weighted US dollar will weaken by a further 2% in2021 and 6% in 2022, which should support revenues. The strong sales outlook coupled with elevated operating leverage and cost management should help LTM profit margins register a new record of 11.5% in 2021.

Rising input costs represent a key risk to our margin forecast. CPI and PPI readings for April far exceeded consensus expectations. However, most of the rise in inflation was driven by reopening categories and our economists believe inflationary pressures in 1H 2021 will prove transitory. In our 1Q S&P 500 BeigeBook, many management teams discussed the challenge of supply chain disruptions and rising raw material prices, but most voiced optimism regarding their ability to offset these pressures with higher prices or cost cutting. Several companies also highlighted labor shortages that could increase wage costs. Investors have taken notice; our screen of stocks with high pricing power has outperformed our low pricing screen by 7 pp since the middle of March.
In short, a return to lowflation growth will keep equities roaring along.
The second narrative is good is bad news and has been pursued by BofA and it continues today as well:
•Inflation & interest rates have troughed: 2020 marked secular low point for inflation & interest rates; new central bank mandates, excess fiscal stimulus including UBI, less globalization, fading deflation from disruption, demographics, debt: 2% ceiling for US inflation past 10 years is new floor; bond markets adjusting…global interest rates no longer at 5000-year lows.

•H1 markets discounting boom & inflation: excess liquidity & scarce economic meant 2020 boom in "hyper-growth" stocks; but in 2021…>1bn vaccine shots +>$30bn fiscal & monetary stimulus + >$50tn in stock market cap = V-shape recovery in PMI, GDP, EPS and now CPI; April "inflation shock" validates H1 outperformance of commodities > stocks & bonds, cyclical value > hyper-growth.

•H2 market to discount stagflation: fiscal & monetary stimulus is peaking, and acceleration in wages ominous…catalyst to simultaneously raise interest rates & cut corporate profits; too few expect higher housing & consumer prices to housing & consumer spending; inflation causes recessions, that's why policy makers have historically tried to control inflation; trigger for H2 stagflation narrative is "peak US consumer" & higher bond yields…GT5 > 1%, GDBR 10 > 0% key levels.

•3 summer calls: 1.tech correctly discounted H1 inflation shock but likely struggles until Fed folds & tapers and/or China eases…Aug/Sept earliest; 2. cyclicals are cyclical (secular inflation view does not mean cyclical can't pullback)…"peak profits "mean"early" cyclicals (e.g. homebuilders, semiconductors, broker dealers, industrials) to falter, "late"cyclicals (resources) tactically pullback in Q3 (esp given China); 3."goldilocks" to "stagflation" means outperformance "defensive growth," e.g. staples, big pharma, monopolistic telcos, utilities, some (not us) say FAANG, imminent (Investment Clock-Chart 2); note hints that up-in-quality underway in currencies (see Swiss franc vs Aussie dollar, or IG vs HY bonds).
In short, inflation will kill the stock market.
Moran Stanley is s little more nuanced if in the same narrative:
What does the macro backdrop means for markets? Strong economic tailwinds create both risks and opportunities. Our chief cross-asset strategist Andrew Sheets sees higher inflation and richer valuations complicating the strong growth environment. Amid-cycle market leads our cross-asset strategists to recommend reducing exposure to credit and equities, and they are reducing their underweight in cash, a move supported by cycle-adjusted risk premiums. While retaining a small overweight in global equities, they favour DM ex US equities, especially Europe. In the US, our equity strategists are tactically cautious on risk. However, after the correction has played out in the near term, they see a bull market resuming with better breadth and a reflationary tilt. They are overweight sectors most levered to relation on a longer-term view (financials, materials and industrials) while favouring reasonably priced growth (healthcare) over more expensive growth (technology). In macro markets, stronger growth but ample liquidity should keep the rise in yields near forward rates, while we see USD modestly higher in a narrow range. Commodities should overshoot fair value.
I maintain the last of the narratives: good news is good news:
The inflation pop is temporary on base effects, supply-side bottlenecks, COVID distortions, commodity bubble and reopening teething issues in US labour (if at all).
Commodity bubble to pop as China slows fast.
As it all deflates corporate margins will remain excellent and help fill the valuation gap.
US labour market will tighten more than the last cycle and wage inflation be better but not run away. Better demand and topline growth will offset any margin pressure.
The Fed will lead policy normalisation and DXY remain strong.
Avoid commodities, EM and long-duration stocks.
Stay long value with a keen eye for tactical rotations into quality growth as inflation pulls back.
Hedge into offshore stocks while AUD is strong.
Buy AUD bonds on the next backup.
10-20% stock market corrections are normal but I do not see any ongoing risk to the bull market at this stage.
Good news is good news again.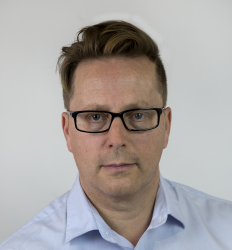 Latest posts by David Llewellyn-Smith
(see all)