The federal government now expects the Budget to remain in deficit for at least a decade, while the nation's net debt is slated to reach almost $1 trillion in coming years.
However, Chris Richardson of Deloitte Access Economics says the government will have to begin the process of Budget repair much sooner. He contends that the stage-three income tax cuts, which favour people earning over $180,000 and will cost $17 billion a year from financial year 2025, will need to be shelved. Richardson argues that the government will not be able to justify reducing taxes for high-income earners while racking up big deficits.
Outlook Economics director and former Treasury official, Peter Downes, also questions whether the stage-three tax cuts are affordable.
From The AFR:
The income tax cuts for high earners were "toast", said Deloitte Access Economics partner Chris Richardson.

"The raw politics is that cutting taxes for high income earners amid a need to repair the budget ain't going to fly"…

"There is a structural deficit going out that far… On current projections, that could rule out those large income tax cuts," Mr Downes said.
The stage 3 tax cuts were ill-conceived from the outset. Under these tax cuts, the threshold for the top marginal tax rate would be lifted to $200,000 (from $180,000 currently) and the 37% tax rate would also be lifted. Thus, they would overwhelmingly benefit high income earners, as illustrated clearly below:
In turn, the stage 3 tax cuts would necessarily increase inequality without providing much stimulus to the economy, since most of the extra disposable income received by high income earners would be saved rather than spent. The $17 billion a year cost of these tax cuts would also help lock in permanent budget deficits.
Thirty years of empirical evidence shows that 'trickle-down economics' was a failure. The stage 3 tax cuts would repeat these same mistakes.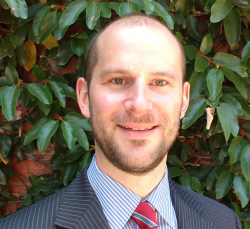 Latest posts by Unconventional Economist
(see all)