More than 33,000 Australians and 125 community groups recently signed an open letter against the Morrison Government's legislation to abolish responsible lending laws, which are currently sitting in limbo in the Senate.
As we know, the Hayne Banking Royal Commission's very first recommendation was to maintain these responsible lending laws, which came after observing multiple cases of predatory lending over its 12 month deliberation:
This month's federal budget also announced that the government will offer more low-deposit mortgages via:
A government-guaranteed home loan scheme offered to more than 125,000 single parents, which will allow them to purchase a home with as little as 2%.
An extra 20,000 places offered under the existing first home loan deposit scheme, which allows people to acquire a mortgage with only a 5% deposit, with risk underwritten by taxpayers.
Independent economist Saul Eslake has slammed the Morrison Government's mortgage reforms as "crazy" and would lock Australia into the types of sub-prime lending experienced in the US in the lead up to the Global Financial Crisis:
"There is no evidence at all to suggest people are having difficulty getting mortgage loans for reasons of the unwillingness of banks to lend. There may be difficulties getting a deposit, but that's not the banks fault"…

"Indeed I worry the government is going too far in encouraging people to take out mortgages with very little genuine equity stake, that is to say taking out their super with the limit increased from $30,000 to $50,000 in the budget, letting another 10,000 people take out mortgages tied to a 5 per cent deposit and worst of all encouraging single parents to take out mortgages with 2 per cent deposits.

"I think these are crazy and fly in the face of what I should have learned from the US experience in the years before the financial crisis."
Too right. It is amazing to think that we are only 25 months past the final report of the Hayne Banking Royal Commission, which documented widespread irresponsible lending.
The lessons of the royal commission have clearly been forgotten with sub-prime mortgage lending swinging back into vogue.
The justification for axing responsible lending obligations, in particular, has evaporated. The mortgage and property markets are experiencing explosive growth, which is bonafide evidence that restrictive credit is not an issue:
Removing responsible lending obligations would pour more mortgage fuel on the housing bonfire.
Australia's financial regulators are also becoming increasingly concerned about falling lending standards. Therefore, removing responsible lending obligations would work at cross-purposes and risks APRA responding sooner with macro-prudential tightening.
The Morrison Government should admit that it was wrong to propose the responsible lending legislation and scrap it. It doesn't have Senate or community support anyway and is precisely the wrong reform at the wrong time.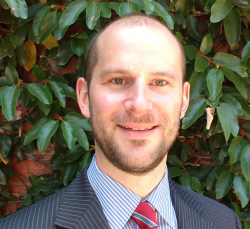 Latest posts by Unconventional Economist
(see all)