If I had to pick the safest major capital city market to purchase an investment property, I would choose to buy a detached house in Brisbane.
My reasoning is straightforward.
First, Brisbane's relative cost against Sydney and Melbourne is running near the lowest level in almost 50 years.
As shown in the next chart, a median Brisbane house cost less than half (48%) that of a median Sydney house as at March 2021. This is well below the historical average ratio of 63%.
The median Brisbane house was also less than two-thirds (65%) the cost of the median Melbourne house as at March 2021 – also well below the historical average ratio of 87%.
Thus, from a value investing perspective, purchasing a house in Brisbane is relatively low risk compared with its southern big city counterparts.
Next, Brisbane's rental market is very tight compared to Melbourne and Sydney, as illustrated clearly in the next chart:
As such, Brisbane is experiencing far stronger rental growth than its southern big city peers:
The divergence in rental growth should continue, given Brisbane has enjoyed strong net internal migration since COVID, while Sydney and Melbourne have lost residents:
Therefore, with the international border shut, household formation and fundamental demand should be much stronger in Brisbane, supporting prices and rents over the medium term.
Finally, to go with the value theme above, Brisbane offers far higher rental yields than Sydney and Melbourne, and actually offers positive cash flow opportunities:
In summary, while all three markets are experiencing strong price growth (with Sydney leading), Brisbane's fundamentals are clearly superior and offer a safer bet to those seeking to purchase an investment property in a major capital city.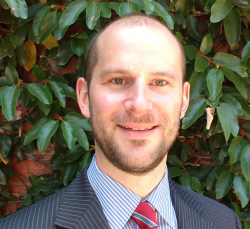 Latest posts by Unconventional Economist
(see all)