SQM Research has released its rental vacancy data for April, which reports a national rental vacancy rate of only 1.9% – the lowest level of vacancies since March 2013.
Rental vacancies are zipped tight everywhere except Melbourne and Sydney, which have been hit hardest by the loss of international students, as illustrated clearly in the table below.
Vacancy rates across Sydney CBD and Melbourne CBD remain elevated at to 7.3% and 8.3% respectively on the back of the apartment oversupply.
According to SQM Managing Director Louis Christopher, the rise in rents is being driven by a decline in people per dwelling absent immigration:
I believe we are… seeing the number of occupiers per dwelling falling, which is putting pressure on vacancies. People are also looking for larger properties as they work from home and not wishing to live together. The fall in national vacancies is surprising given there has been record first-home buyer activity and strong dwelling completions relative to the population expansion; demand for rental accommodations is still outstripping supply, which is having the effect of boosting rents in many locations and unaffordable to lower-income tenants.
The biggest contrast is seen across the three major east coast cities – Sydney, Melbourne and Brisbane. Brisbane's rental vacancy rate has tanked while Melbourne's and Sydney's is elevated:
SQM's rental vacancy data accords with CoreLogic's latest rental results, which shows solid-to-strong rental growth outside of Sydney and Melbourne, alongside very strong rental growth nationally:
Overall, it is a two speed rental market with extreme tightness everywhere but Melbourne and Sydney.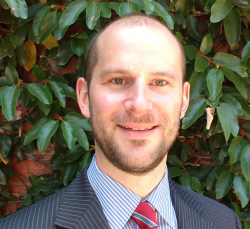 Latest posts by Unconventional Economist
(see all)