The RBA has made clear that it will not tighten monetary policy until such a time that inflation is sustainably within its 2-3% target. Equally, it has declared that to get there it will need higher wages growth, well above 3%. JPM today hoses the entire notion of it:
JPM says it is "very unlikely" that the RBA will push wage growth above 3% by 2024.
It is trying to deliver a shock to inflation expectations to achieve it.
Unemployment will need to fall to 4%.
I agree that reaching these targets is "very unlikely". Although closed borders and stopped immigration are for the first time in a decade raising the possibility of it, a range of other factors are likely to slow the recovery before too long and make it tough.
First is the incipient slowdown in China. By 2022, I expect today's iron ore boom to be going comprehensively bust. As it falls below $100, the terms of trade haircut will be severe for national income, softening the wages outlook.
Second, at some point later in 2022, APRA will likely have to tighten macroprudential policy to weigh against systematic risk in mortgages.
Third, the budget will absorb some but not all of these impacts, and the household tax burden will rise.
Fourth, once the vaccine rollout is sufficient, it is certain that the Morrison Government will flood the nation with cheap foreign labour. The only question is one of timing.
Finally, China's trade war on Australia will advance further yet as it takes in tourists and students, ensuring that the growth drivers of the last cycle are absent from the forthcoming.
To put it differently, in order to see the RBA meet its wages and inflation goals, we will need to see:
China restimulate when it has only just committed to the opposite.
APRA let the property bubble inflate unchecked for multiple years.
The Coalition to keep spending like a drunken sailor or to lose government and then for Labor's wokes to actually follow through on canning cheap foreign labour.
Australia must sacrifice its democracy to make peace with China.
All are possible, I guess! But it's a lot of ducks to line up for wage gains and inflation.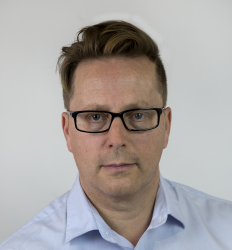 Latest posts by Houses and Holes
(see all)