The Reserve Bank of Australia's (RBA) deputy governor, Guy Debelle, gave a speech last night whereby he said the central bank is aware of concerns in the community regarding rising house prices.
However, Debelle expressed the view that monetary policy is not one of the 'tools' that should be used to address the issue. He also noted that unemployment would be higher if the RBA prematurely increased interest rates in an attempt to curb rising house prices:
One price that has received a lot of attention has been housing prices…

The Bank recognises that rising housing prices heighten concerns in parts of the community. Housing price rises can have distributional consequences. That is certainly an issue that needs to be considered, and there are a number of tools that can be used to address the issue. But I do not think that monetary policy is one of the tools. Monetary policy is focussed on supporting the economic recovery and achieving its goals in terms of employment and inflation. It is important to remember that while housing prices may not rise as fast without the monetary stimulus, unemployment would definitely be materially higher without the monetary stimulus. Unemployment clearly has large and persistent distributional consequences.
Presumably, one of the 'tools' that Debelle is referring to are macro-prudential measures, such as loan-to-value ratio restrictions, debt-to-income restrictions, and interest-rate buffers, which are controlled by the Australian Prudential Regulatory Authority (APRA). Other 'tools' include taxation policy changes pertaining to property (e.g. curbing negative gearing) and/or relaxing land use and zoning, either of which is controlled by federal or state governments.
Just last week, APRA chairman Wayne Byers hosed down speculation that the regulator would take action to cool Australia's rapidly rising property market:
"Risk for the financial system occurs when lending standards are poor or weak," Mr Byres told a Committee for the Economic Development of Australia event.

"We don't see that up to now – banks have done a pretty good job in holding lending standards up."

The APRA chief also said that regulatory settings were "broadly right", given that the agency's mandate was broader than stability of the financial system at all costs.
The likelihood of the Morrison Government implementing tax reforms to take the heat out of the market is zero, given it strongly opposed Labor's negative gearing policy last election and are currently seeking to abolish responsible lending rules.
One can only wonder what the RBA would do if, like its counterpart in New Zealand, it controlled both monetary policy and prudential regulation? Having control of both levers would allow the RBA to simultaneously run stimulatory low-rate monetary policy while at the same time implementing macro-prudential restrictions to stop cheap and easy credit inflating property values.
Surely it is time for a rethink on the separation of powers between the RBA and APRA?
The Reserve Bank of New Zealand's (RBNZ) joint responsibility has seen it take a much more 'hands-on' and transparent approach to managing housing risks, including via the implementation of macro-prudential curbs.
Having the RBA resume control of both monetary policy and prudential supervision would centralise responsibility. It would mean that the RBA would 'own the bubble' and would be forced to address mortgage risks as it maintains a low interest rate policy.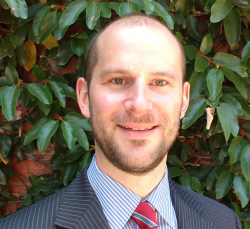 Latest posts by Unconventional Economist
(see all)