Sadly, the Morrison Government's appalling Rapegate scandal has returned. When we last adjourned, the Government was facing fourteen unanswered allegations of sexual assault and misconduct with three MPs either furloughed, fighting for their lives in the press, or just disappeared. Plus a raft of other staffers in all kinds of hot water. It has not improved with time:
19 allegations of sex crime have been made to Federal Police since the Brittany Higgins disgrace.
There are 40 related reports.
There are 12 ongoing investigations and 15 referred to state police.
Morrison's office has concluded the investigation into itself over briefing journos on Higgins' family. (So, I guess it was some kind of friendly fairy.) It is not clear what the party split for the allegations is but obviously, it will mostly be Morrison's Rape Protection Racket.
It also looks like the empathy training is failing badly:
#auspol Labor senators react to Kunkle report being tabled in Parliament without Brittany Higgins' knowledge or consent to include her statement. @10NewsFirst pic.twitter.com/amIuL4pVkW

— Tegan George (@tegangeorge) May 25, 2021
Meanwhile, the lies about who knew what and when continue to mount.
Morrison PM&C charmer, Phil Gaetjens, refused to answer senate questions about his investigation into himself. And Peter Dutton's office has been dragged in:
Police told Peter Dutton's office about reports of a sexual assault in the office of Linda Reynolds in October 2019 – nearly 18 months before the now-defence minister says he learned of Brittany Higgins' allegations.
Bottom to top, they all knew and should burn for it.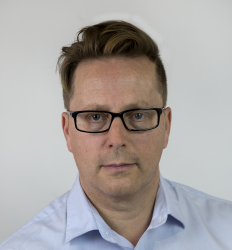 Latest posts by David Llewellyn-Smith
(see all)