Ex-RBA head of research turned chief economist at the Centre for Independent Studies, Peter Tulip, has backed bringing forward stage 3 tax cuts, arguing they are the best way to stimulate growth:
The best way it could get the economy growing faster was through tax cuts, he said, and that included bringing forward the stage 3 tax cuts.

"We do need extra tax cuts because we do need extra fiscal stimulus. That means bring forward the stage 3 tax cuts," he said.

"Bringing forward those tax cuts doesn't do any damage to the budget. The damage has already been done."
Under the stage 3 tax cuts, the threshold for the top marginal tax rate would be lifted to $200,000 (from $180,000 currently). The 37% tax rate would also be lifted. And the cost to the budget was estimated by Deloitte Access Economics director Chris Richardson to be around $17 billion when the tax cuts took effect in 2024-25.
Here is a genuine question for Peter Tulip. How are tax cuts for high income earners the best use of scarce public funds? Experience shows that when you give extra money to wealthy people, they will 'throw it on the pile' and save it. By contrast, when you give extra money to poor people, it is likely to be spent.
Therefore, if the goal is to stimulate the economy, surely it is better target assistance at the poor, for example via lifting JobSeeker, as well as investing directing in economic and social infrastructure?
These measures would do far more to boost 'jobs and growth' than giving wealthy people more money. They would also help to lower inequality, rather than increase it.
Thirty years of empirical evidence shows that Peter Tulip's beloved 'trickle-down economics' has failed. It's time for Tulip to learn a new script.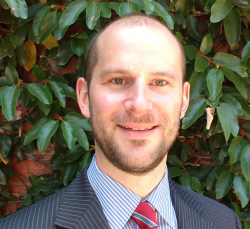 Latest posts by Unconventional Economist
(see all)