As we know, the Hayne Banking Royal Commission's first recommendation was to maintain responsible lending laws:
The Hayne Royal Commission came to this recommendation after observing multiple cases of predatory lending over its 12 month deliberation.
Despite this recommendation, Treasurer Josh Frydenberg is currently seeking to abolish responsible lending laws following pressure from the banking industry, who claim such rules are a handbrake on credit (despite new mortgage commitments running at record high levels).
Thankfully, a lack of support in the Senate prompted the Morrison Government to put its draft legislation to abolish responsible lending laws on the backburner until at least June.
To its credit, One Nation appears to have scuttled the Government's bill, with leader Pauline Hanson claiming it would leave Australians vulnerable to predatory banks:
Senator Hanson on Wednesday said the government was telling the public to relax and "trust the big banks".

"But I say millions of Australians should not be left vulnerable to predatory banking conduct," Senator Hanson said in a statement.
The Government needs three of five Senate cross-benchers to support the bill for it to pass into legislation. One Nation has two of these five Senate votes, and both Independent Tasmanian Senator Jacqui Lambie and South Australian independent Rex Patrick are reportedly also opposed.
This means that the bill looks to be dead.
This is good news. The justification for axing responsible lending obligations has evaporated. The mortgage and property markets are experiencing explosive growth, which is bonafide evidence that restrictive credit is not an issue:
Thus, removing responsible lending obligations would simply pour more mortgage fuel on the housing bonfire.
Australia's financial regulators are also becoming concerned about deteriorating lending standards. Therefore, removing responsible lending obligations would work at cross-purposes and risks APRA responding sooner with macro-prudential tightening.
The Morrison Government should admit that it erred in proposing this legislation and junk it altogether. It is precisely the wrong reform at the wrong time.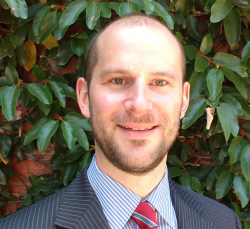 Latest posts by Unconventional Economist
(see all)