Yesterday's employment report from the Australian Bureau of Statistics (ABS) revealed that Australia's youth – defined as those aged 16 to 24 – are benefitting big time from the closure of Australia's international border.
While overall youth employment is yet to return to its pre-COVID level, with total jobs still down 16,500 from their pre-COVID peak with full-time jobs down 29,300:
The youth unemployment rate fell to 10.6% in April, which was the lowest rate of unemployment since January 2009:
This came despite the youth participation rate running 0.7% above its March 2020 pre-COVID level:
The reason why the unemployment rate has fallen despite annual job losses and rising participation is because the youth population fell by 101,000 (3.1%) in the 13 months since COVID hit in March 2020 due to the loss of temporary migrants.
This is proof positive that the collapse in immigration is benefiting Australia's youth.
In a nutshell, the reduction in young migrant workers has more than offset the loss of youth jobs, resulting in better employment opportunities for Australian youth.
Next up, wage growth.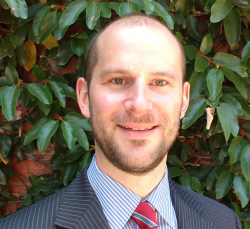 Latest posts by Unconventional Economist
(see all)