PM Morrison declared Australia shut for good over the weekend as he launched his prison island election bid. He said:
There's no appetite for open borders.
The pandemic is here to stay.
US and Europe are riddled with virus and can't get rid of it.
Vaccines are coming but they don't prevent transmission so we'll stay shut.
Given this flies in the face of everything that Morrison has ever said and done, it should leave us in no doubt what Coalition internal party polling is telling him:
He's on track to lose the election after Vaccinegate and Rapegate.
He needs something to radically shift the agenda on both.
And now we know what it will be: the Australian prison island. According to Morrison, the prison island economy will block external travel to guarantee local savings are spent here. By the looks of the budget giveaways, it will also rely heavily upon forever MMT.
Yet, this morning, Morrison's prison island has already disappeared as Treasurer Josh Frydenberg announced that Australian borders will reopen as soon as possible and immediately resume the population ponzi:
Migration will be restored effectively unchanged from pre-COVID levels in 2022.
Despite the vaccine collapse, budget assumptions for a border reopening have only been pushed back "several months" from MYEFO.
PM Morrison on Sunday declared his Saturday prison island over!
We all know how the migrant hellhole economy works. Smashed wages plus crush loading kill productivity while rising house prices increase inequality as demand deficit takes over.
So, what's going on and where are we actually going? Morrison's prison island is more rhetorical gambit than an actual plan, as he aims to rebrand his blunders as national interest policy and capture some of the runaway state leader popularity:
Vaccine rollout collapse rebranded as psuedo-science and lies.
Foreign and strategic policy foot-in-mouth disease rebranded as trade diversification.
Failure to manage the states and reopen borders rebranded as strong border management.
Failure to uphold basic human standards in the parliament rebranded as progressive social policy.
Collapsed tourism owing to the failure to centralise quarantine rebranded as an endless boom.
Reopening borders ASAP to crush wages is much more like the Morrison Government's DNA so that is the real plan.
In the meantime expect to see all kinds of attempts to cover over this exceedingly unpopular truth.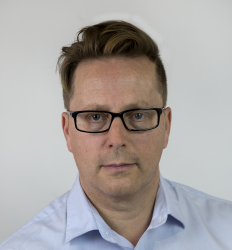 Latest posts by David Llewellyn-Smith
(see all)