There have been many opportunities to save Australian manufacturing at little cost and great gain:
The property bubble could have been reined in 2003, 2008, 2013, 2019 and today to stop the financialization of the economy that was driving up the currency.
Mining might have been taxed properly and recycled as an SWF offshore in 2003, 2007, 2010 and today to contain spillovers into the local economy, ensure consumption was contained, a lower AUD and fiscal stabilisation in the down cycle.
Industry policy could been used to great effect throughout instead of being abused mercilessly by mining interests.
The gas industry could have been forced to provide cheap feedstock (such as in the US and WA) instead of being allowed to export it all and gouge the locals with the highest prices in the world.
All of these things would have protected and preserved the Australian industrial base that has been killed by a rising real exchange rate.
Today, COVID-19 has reminded us all that no serious country can't make anything for itself.  As a result, there is a half-arsed but politicised recognition in government that we can't let the industrial hollowing out run any further.
But this vague consciousness is beset by the corruption that has overtaken the Coalition and political economy more widely.
Witness the COVID-19 Commission and its shockingly inept "gas-led recovery" which is designed to promote cheap gas but will result in precisely the opposite because nowhere does it address the core issue of the gas cartel.
That was but a taste of the corruption that is coming:
Morrison will pay Australia's two last oil refineries $2.3bn to stay open over this decade.
They can't compete with large Indian and Chinese refiners.
This "prepares Australia for any future crisis" said Morrison.
How? In 2019, Australia consumed 1,046 kbbl/d while refining 455 kbbl/d. With the announced closures of Kwinana and Altona, leaving us with just two left, this will fall to 229 kbbl/d very soon.
As well, roughly 9% of refined product currently comes from China. Now it's going to grow just as we declare war on it!
By all means, find a way to keep the remaining refiners open. But can it be a part of an actual plan to restore the industrial base such as:
Massive promotion of decarbonisation technologies and electrification of the transport network.
Scrapping property speculation subsidies.
Gas reservation.
Massive industry policy including procurement, tax and R&D supports.
Getting education off the China tit and back teaching constructively.
Meh. Give the refiners some cash and keep importing Chinese petrol!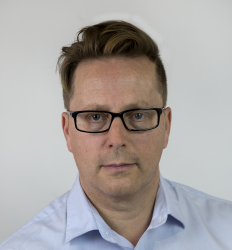 Latest posts by David Llewellyn-Smith
(see all)