The Morrison Government has come under increasing pressure over its decision to ban direct flights from India amid its COVID surge.
India has recorded 382,315 new COVID-19 cases and 3,780 deaths in the last 24 hours. And there are reportedly 9,000 Australians stuck in India, 900 of whom are considered vulnerable.
A Melbourne man who is stranded in Bangalore has launched a legal challenge against the travel ban, contending amongst other things that it is unconstitutional.
Accordingly, the Morrison Government is now considering using Northern Territory's Howard Springs quarantine facility exclusively for returned travellers from India when the travel ban is lifted, alongside using flights carrying aid from Australia to help ferry stranded citizens and residents back after the travel ban is lifted.
From The Australian:
Immigration Minister Alex Hawke told The Australian that the Northern Territory quarantine facility could "be used holistically for India".

"We want to keep everyone there so we can maintain and manage that, to keep the numbers (of cases) under control"…

The government's first flight of humanitarian supplies to India was on its way home on Wednesday without passengers.

But Mr Hawke did not rule out using future flights for repatriation and said it would "make a lot of sense" once the ban was lifted.
Two obvious questions arise from this.
First, if Howard Springs is clearly the best and safest quarantine facility in the nation, then why won't the Morrison Government roll out similar facilities across regional Australia rather than forcing states to use unsuitable hotels in capital cities?
The virus is not going away anytime soon. If anything, it has gotten worse – as acknowledged by Finance Minister Simon Birmingham yesterday:
"The virus is still raging around the world. Almost 800,000 new infections are being reported every day. As long as the virus is a threat to people, it remains a threat to the world economy, and our economy."
Second, why is the Morrison Government only now looking at chartering flights to bring back stranded Australians? The pandemic is now into its 13th month and there are oodles of idle airplanes parked near Alice Springs:
Why have Australian citizens been left to rot overseas unable to return home due to quarantine/flight caps and exorbitant costs?
Stranded Australian citizens deserve better treatment than this.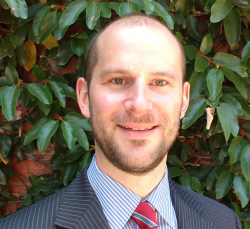 Latest posts by Unconventional Economist
(see all)