In last night's Budget reply speech, opposition leader Anthony Albanese stated that a Labor Government would establish a National Integrity Commission (NIC) to investigate corruption across the federal bureaucracy:
Over these 8 long years the Government has focussed on itself, too often treating taxpayers money as if it were the Liberal and National Parties money.

Sports rorts, community safety rorts, abuse of infrastructure and regional funding has grown with each year.

Even bushfire disaster funding was allocated with political bias.

And then $1 billion spent on government advertising promoting themselves.

In Tuesday's Budget they announced or topped up no less than 21 separate slush funds worth $4 billion of taxpayers money to splash around in the leadup to the next election.

In addition there is an extraordinary $9 billion where the only information is "decisions taken but not announced".

This is red hot abuse.

They can't change.

They won't change.

And they don't want to change.

It's this simple:

If you want to clean-up politics, you need a National Integrity Commission.

And if you want a fair dinkum National Integrity Commission – it will take a Federal Labor Government.
A NIC is a no-brainer, as evidenced recently by the Sydney Airport land deal and the sports rorts scandal (among others). Corruption runs deep across Australia's political system.
A NIC also has explicit backing from Transparency International and the Centre for Public Integrity.
The problem is, Morrison Government doesn't want an independent body scrutinising every shady deal and potentially handing out penalties. Accountability is not in its interest.
Thus, it has stalled on implementing an NIC, much like we've seen on anti-money laundering legislation pertaining to property, which has been in limbo for 14 years and subject to never-ending faux consultation and delays.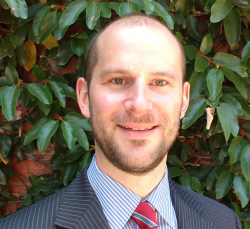 Latest posts by Unconventional Economist
(see all)