CoreLogic's most recent Pain & Gain Report revealed that 16.8% of unit owners sold their properties for a loss in the December quarter of 2020, which was more than double the losses for houses (7.6%):
The latest rental data also showed that unit rents fell sharply across Melbourne and Sydney in the year to April 2021; albeit the pace of losses has moderated:
Fed up with accumulating losses, unit owners are set to dump their holdings on the market, according to a new survey from Digital Finance Analytics:
The owners of over 2000 units in Melbourne and more than 2200 flats in Sydney intend to list their property, potentially flooding markets that are already grappling with oversupply, a survey conducted by Digital Finance Analytics shows.

Landlords with rental apartments in Sydney and Melbourne's central business districts are expected to be a major part of the exodus due to the mortgage repayment holiday ending in March resulting in cash flow issues.

This trend is backed up by a recent ME bank survey that showed 23 per cent of investors are wanting to sell their property in the next 12 months, compared with only 11 per cent of owner occupiers…

Investors are finding it hard to fill apartments, as Australia's international borders remain slammed shut. It's creating high vacancy rates and competition, forcing landlords to take reduced rent with drops of up to 30 or 40 per cent, meaning some CBD landlords are struggling to even cover their costs, according to Andrew Wilson, chief economist of Archistar…

Apartments are in oversupply right now, according to Tim Lawless head of research at CoreLogic, with 45,000 units currently being built in NSW and Victoria.
There are many reasons to dump high-rise apartment holdings, including:
They hold minimal land value: land appreciates, buildings depreciate.
The holding costs are high due to things like body corporates and maintenance levies.
The quality is often dubious: apartments tend to be built for tax minimisation and marketed to gullible investors (including foreign).
The apartment market is frequently oversupplied and homogenous.
The apartment market tends to accommodate more transient and lower-income renters (e.g. international students).
If you are considering investing in property, stick to detached houses over units. They typically offer better returns at lower risk.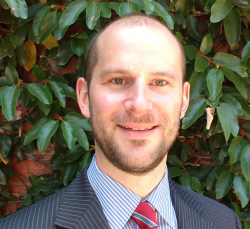 Latest posts by Unconventional Economist
(see all)