Roy Morgan has released its inflation expectations survey for April, with Australians expecting inflation of only 3.7% over the next two years – well below the RBA's inflation target of 2% to 3% inflation annually:
However, it is the first time since June 2018 that Inflation Expectations are now higher than they were a year ago (3.6%).
Inflation Expectations are now 1% point below their long-term average of 4.7% but have increased by 0.5% points since reaching a record low of only 3.2% in August 2020.
As shown in the next chart, inflation expectations are lower the more attached one is to the labour market. Full-time employed Australians have lower inflation expectations (3.4%) than part-time (3.9%), with both having lower inflation expectations than unemployed (4.5%), underemployed (4.4%) or those not in the workforce (4.1%):
According to Roy Morgan CEO, Michele Levine:
Inflation Expectations have stabilised at an average of 3.7% so far during 2021, an increase of 0.2% points on the 2020 annual average of 3.5% – a new record low. Although down slightly in April Inflation Expectations are also up year-over-year for the first time since June 2018…

As we have seen consistently when looking at Inflation Expectations it is unemployed Australians who perceive prices as rising faster than anyone else. Their Inflation Expectations are now at 4.5%, an increase of 0.4% points since mid-2020.

If the economic momentum seen in recent months can be maintained in the months ahead we would expect to see Inflation Expectations continue to increase.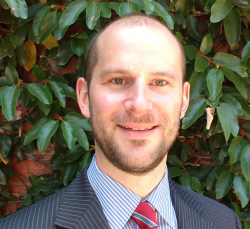 Latest posts by Unconventional Economist
(see all)