The travelling circus of industry shills begging for a return of 'Big Australia' immigration rolls on, with Michael Stutley – partner at Kingston Reid – penning an advertorial in The AFR claiming that Australia's "social and economic success" is at risk unless we bring back so-called skilled migrants:
It [skilled migration] needs to grow. Sharply. Australia has built its social and economic success on the back of skilled migration.

…Companies are struggling just to keep current workforces. Naysayers assert there is no skilled labour shortage because we have not seen a sharp rise in wages. They said the same thing during the last boom…

The best predictor of future behaviour is past behaviour. Booms go in cycles.

During the last sharp uptick, there were not enough skilled Australian workers – and it's happening again…

The federal government has done a great job of balancing the closed borders with critical skills and sector exemptions…

But more is needed: more certainty around the skilled exemption criteria; more confidence that exemptions will be granted where there is a demonstrable benefit to the Australian economy and critical sectors (both current and forward-looking); and more certainty and options for temporary visa holders in Australia…

Some of the artificial processes associated with nominating temporary visa holders and foreign workers should also be removed…

Without skilled migration, Australia stutters along in its two-cylinder jalopy rather than accelerating. Let's start accelerating.
Now enter Gabriela D'Souza. She is a senior economist at the business lobby, the Committee for Economic Development of Australia (CEDA), as well as a Board member of the lobby group, International Education Association of Australia. D'Souza described the fall in immigration as "devastating" and wants it lifted ASAP:
"It was pretty disappointing – it's obvious that the government population growth forecast takes into account the fact that we won't have very much migration in the next couple of years"…

That means "we're missing out on key talent" and businesses are missing out on workers, she said…

"The estimates for population growth are now 0.1 per cent this year, and that's quite devastating, [since] it used to be 1.5 per cent."
Devastating for the edu-migration industry maybe. But not for Australian workers, who are enjoying more job opportunities, less overcrowding in their cities, and will soon enjoy higher wage growth.
Let's be real for a moment here. The notion that Australia's immigration program was ever 'skilled' is debunked by the empirical data from the Department of Home Affairs' Continuous Survey of Australia's Migrants.  This survey shows that recent permanent migrants experienced higher rates of unemployment and are paid less than the general population:
Of particular note:
Median annual full-time earnings of migrants was $13,900 (18%) below the general population in 2018;
Median annual earnings of migrants was $3,300 (6%) below the general population in 2018; and
The unemployment rate of surveyed migrants (13.1%) was nearly triple the general population (5.0%) in 2018.
The outcomes are also poor when we compare the skilled stream against the general population. As shown below, the median full-time earnings of 'skilled' migrants ($73,000) was lower than the general population ($76,000) in 2018:
These 'skilled' permanent migrants also experienced higher unemployment (6.2%) than the general population (5.0%) in 2018:
Remember, the general population includes unskilled workers, which necessarily drags the median earnings figure down and the unemployment rate up. So, for 'skilled' permanent migrants to paid less and suffer higher unemployment than the general population is a damning indictment on Australia's immigration system.
Heck, a recent report from CEDA showed that nearly one quarter of Australia's 'skilled' migrants actually worked in jobs below their qualification level, with many 'skilled' migrants driving taxis and Ubers:
Thus, Australia's purported 'skilled' immigration system has actually undercut local workers and added to Australia's unemployment queue. As such, it helped drive Australian wage growth to record lows:
Australia's labour productivity also cratered over the past 15 years of mass immigration, presumably because it congested our infrastructure and the endless pool of cheaper labour disincentivised businesses from investing in productivity enhancing automation:
Rebooting the mass immigration program will obviously benefit the business and edu-migration industries, who will privatise the gains. But it represents an unmitigated disaster for working Australians who face the prospect of increased job competition from low-paid migrants, lower wages, as well as crush-loaded cities, infrastructure and housing.
If we are going to reboot the skilled migration system, let's at least do it properly and require all skilled migrants (both temporary and permanent) to be paid at or above the 75th percentile of weekly earnings ($90,480 p.a. in 2020).
This would ensure that Australian businesses only hire foreign workers to fill highly skilled professions with genuine labour shortages, while also eliminating the need for labour market testing (which is gamed anyway). It would also ensure that immigration levels fall to sustainable levels by replacing quantity with quality.
Australians have already suffered a decade of stagnating real wage growth and falling productivity on the back of mass immigration, alongside declining amenity. Australia must not repeat the same mistakes again.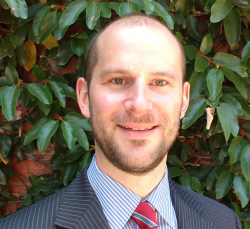 Latest posts by Unconventional Economist
(see all)