New evidence has emerged showing that the Reserve Bank of New Zealand (RBNZ) played a direct role in inflating New Zealand's property market, which has experienced its strongest price growth in decades.
In April 2020, the RBNZ removed loan-to-value (LVR) mortgage restrictions to stimulate the economy amid COVID-19 lockdowns, which in the words of the RBNZ was followed with "a rapid acceleration in the housing market, with new records being set for the national median price, and new mortgage lending continuing at a strong pace".
The released of the RBNZ's bi-annual Financial Stability Report (FSR) shows the direct impact of these LVR limit removals, with investor debt to income (DTI) ratios immediately surging:
Large numbers of investors are taking out mortgages way in excess of what their annual income is.

[The chart] shows very clearly the impact of the decision by the RBNZ to remove loan to value ratio restrictions as of May 1 last year, and the resulting mad scramble by investors to grab houses.

Its latest figures show that as of March last year, prior to the removal of the LVR limits, some 55.8% of the mortgage money advanced to investors was done on a DTI of over five.

By December this figure had blown out to 69.1% of DTIs of over five for investors.

Then in January (possibly as investors rushed to get in before LVR restrictions were reintroduced) this ratio of high DTI mortgage money blew out even further to 71%. Then for both February and March, it slipped back a little to be 67.6% for both months…
To its credit, the RBNZ has since recognised its error and has introduced a phased re-implementation of LVR restrictions targeting investors:

In announcing these changes, the RBNZ noted:
"The LVR policy has been reinstated at a more restrictive calibration for investors, reflecting the greater potential for investors to amplify the housing market cycle"…

"By limiting borrowers' leverage, LVR restrictions lean against high-risk lending during an upswing, and reduce the negative feedback effects of falling housing wealth on household spending during a downswing".
The RBNZ will also report back at the end of this month to New Zealand Finance Minister Grant Robertson on the potential introduction of a DTI limits, especially for investors.
If the RBNZ could have a do-over, it probably would never have removed the LVR restrictions in the first place.
To be fair, this observation comes with the benefit of 20-20 hindsight. Almost everyone (including me) believed the COVID-19 downturn would be far more economically damaging and would negatively impact the property market. As such, the RBNZ can be forgiven for initially removing LVR restrictions.
At least it has taken decisive action to correct the situation.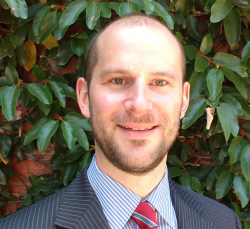 Latest posts by Unconventional Economist
(see all)