According to Digital Finance Analytics (DFA), mortgage stress levels continue to rise, with 1.52 million households across the country in mortgage stress at the beginning of May, a 1.1% increase from the prior month. This is up significantly from February 2020, just prior to the COVID pandemic, when 32.9% of households were deemed by DFA to be experiencing mortgage stress.
As reported in The AFR:
Mortgage stress occurs when households earn less than they spend, including on mortgage repayments…

"Stress indicators are an early warning sign of potential issues ahead," Mr North said…

"The cash flow crunch will be a slow burn generally, meaning financial pressure will continue in the months ahead. At the moment, the level of financial stress remains significantly higher than pre-pandemic."
I do not understand how mortgage stress could have risen.
Mortgage rates have tanked since the pandemic began, as illustrated clearly in the next chart:
Household disposable income has also risen on the back of massive stimulus:
Reflecting the above, the average share of household income being absorbed by debt repayments (both principal and interest) has fallen to its lowest level since 2003, according to the Bank for International Settlements:
Households in aggregate have also built up a massive war chest of savings, which augers against the "stressed" theme:
Overall, the aggregate data points to a situation of declining mortgage stress since the onset of the COVID pandemic.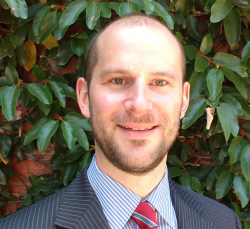 Latest posts by Unconventional Economist
(see all)