According to the Housing Industry Association (HIA), 2021 will mark a record year of detached house construction.
The HIA forecasts that there will be 146,000 detached housing commencing construction in the year to September 2021, which will be 20% higher than the peak of the previous boom in 2018:
HIA Economist, Angela Lillicrap, believes "this large volume of work will ensure that the industry remains very active through until at least the second half of 2022".
Moreover, "renovation activity is also at an all time high and likely to remain elevated for a number of years due to the nature of the COVID recession and house price growth".
Ms Lillicrap added "this level of activity is not likely to be seen again for many years, if not decades. The combination of factors that have led to this boom is unprecedented and are driven by HomeBuilder and low interest rates as well as a change in consumer preference away from high density areas".
However, after peaking this year, detached housing construction will plunge sharply through 2022 before hitting the lowest level in around a decade in 2023. But "the timing and speed of a recovery in overseas migration will have a significant impact on these forecasts" and the HIA wants mass immigration rebooted ASAP:
"If overseas migration returns sooner, or faster, than anticipated, then the trough of 93,500 new housing starts in 2023 will not be as deep as currently forecast. Equally, if the restrictions on skilled migration continue into 2022 the depth of the emerging slowdown in new detached starts will be exacerbated.

"The return to stable and certain population growth is central to stable economic growth," concluded Ms Lillicrap.
The HIA is obviously talking its own book. What's the point of running a high immigration policy to juice construction if the new buildings merely house new migrants? That's tail-wagging-the-dog economics. And what about the negative externalities of expanding the population on ordinary residents?
Mass immigration led development is the ultimate Ponzi scheme, with the property industry privatising the gains while the costs are socialised on the existing population via funding the increasing infrastructure needs (water, power, transport, recreation facilities etc), as well as suffering the downsides via increasing congestion, being crammed into defective high-rise apartments, paying higher housing costs, and lower wages.
A Ponzi scheme is no way to apply government policy for the good of the people. The housing industry should meet the needs of Australians. Not the other way round.
Sadly, in the property Narco state of Australia, lobbyists like the HIA pull the strings.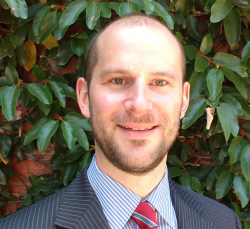 Latest posts by Unconventional Economist
(see all)