According to Robert Gottliebsen, the collapse in immigration is about to send wages into the stratosphere and force employers to invest in labour saving technology. Therefore, Australia quickly needs to reboot immigration to ward off wage rises:
Australia should prepare for much higher wage and salary pressures…

I was talking to professional services firms including large accountants and they are being forced to raise salaries sharply to retain their skills base. That will also apply to manufacturers and vast areas of the building and trades.

…by the end of the 2021-22 budget period we can expect that, while we will have lower unemployment, we will also have much higher wages…

Some enterprises… will offset higher wages via increased digitisation and better productivity systems…

Australian productivity is falling and so we are totally unprepared for a wages explosion…

Australia will need massive skills training and large skills migration to counter the wage push. Neither is likely to take placed quickly enough.
So, after a decade-plus of falling wage growth to historic low levels, growing wages is suddenly an emergency?
Turning off the immigration tap will force businesses to lift wages to attract workers and invest in labour-saving technology. This will help lift Australia's productivity growth, which fell sharply on the back of 15 years of lazy mass immigration:
Australians experienced a decade-plus of crushed wages and living standards on the back of mass immigration. This failed policy must not be allowed to return.
It's time for Gotti to hand in his resignation.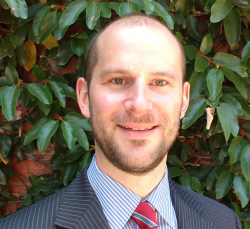 Latest posts by Unconventional Economist
(see all)