The RBA is nowhere near tightening monetary policy. The major reason is that unemployment is still far too high and wages plus inflation far too low. To get those prices up the RBA will keep the pedal to the metal.
Or will it? Actually, no. Another reason why we won't see any kind of move in the cash rate in the foreseeable future is that real mortgage rates are about to rise. Indeed they already are. Why?
Westpac has more:
What happens once the TFF is no longer available? The market is very interested in how quickly the ADI community can shift its funding mix.

As mentioned, there is still $90bn or so to be drawdown from the TFF before 30 June. That is obviously a significant chunk of funding, and when it ceases operation. the facility will have provided the ADI community with almost $200bn of funding over the past 15 months. At the same time, deposits as a percentage of the funding mix are higher than prepandemic. The impact of this on other sources of funds are well known. For example the top chart below shows how few forays into international markets have been undertaken by Australia's major banks over this period, which the bottom chart also shows that domestic issuance has suffered similarly. The chart also give us some insights into how previous years funding has evolved over the second half of the calendar year. Since 2016, July and August have seen both offshore and domestic issuance surge, before slowing into a large surge in November. The market is anticipating a similar profile, with pent-up investor demand for domestic paper likely to be satisfied quickly. The XCCY term structure has also already steepened up to reflect those risk rewards and it is not clear that Kangaroo issuance into year end will be sufficient to cap any further spread widening.
To cut a long story short, the TFF is the emergency funding facility deployed by the RBA during the March 2020 COVID crash to prevent banks from experiencing a credit crunch as global credit market froze up.
It offered banks next-to-free (0.1%) money in place of existing bonds that were much more expensive. The term of this free money was three years. That is why the banks have been offering radically discounted three-year fixed-rate mortgages to supercharge house prices.
But the TFF is now going to wind up. So, the banks will then have to refinance that next-to-free money with higher-yielding bonds again. All of those super-cheap fixed-rate mortgages are going to disappear.
Indeed, they already are at the longer end of the term:
CBA hiked 4-year fixed-term loans by 20bps in March.
Further rises are ahead.
There is also the implicit (and quite a large tightening) as the fixed-term loans roll off and revert to much higher floating rates (around a 50% hike in real repayments). This will begin in earnest in 18 months.
On top of that, we have APRA ready (for want of a better term) to use macroprudential tools as investors chase capital gains in the overheated property market.
All of these are going to land during a period when Australian terms of trade are collapsing as China slows thanks to its renewed deleveraging push, which will hammer wages as national income craters.
There is no RBA move on the cash rate in sight.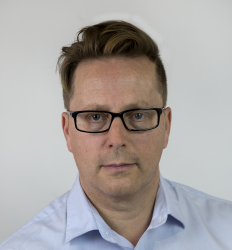 Latest posts by Houses and Holes
(see all)