No, that is not a typo. It does spell D-E-F-L-A-T-I-O-N. Albert Edwards of SocGen with the note:
Global Strategy Weekly213 May 2021Two truly shocking pieces of US economic data have been published in the past week that my new bandaged nose certainly failed to sniff out. Last Friday saw April'snon-farm payrolls confound expectations of a rise of around 1 million, to record a miserable rise of 266,000–one of the biggest misses on record. And on Wednesday this week, the shock within the April CPI release was that core CPI rose a stunning 0.9% mom (and 3.0% yoy) against expectations of a 0.2% rise (2.3% yoy). Google searches for the word "Stagflation" will be soaring.
Core CPI gains were largely concentrated in sectors that are reopening or facing supply shocks:eg airline fares were up 10.2%, hotel prices up 7.6%, car rental prices up 16.2% and used auto prices up 10%. Transitory? Probably, but the tone will be set for the next few months especially as this 'hard' data confirms what the 'soft' survey data has been warning of(eg see chart below):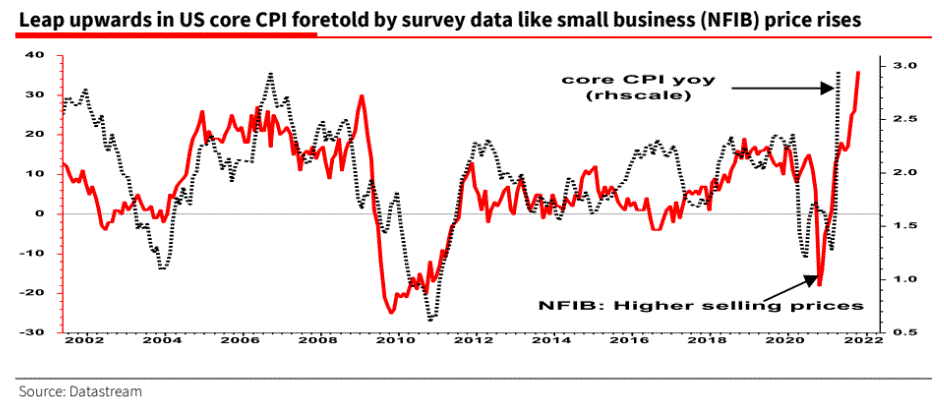 The Fed's belief that this 'pop' in CPI inflation is transitory is based on wages not accelerating (see chart below). Excessively loose fiscal policy might be key, with the US Chamber of Commerce noting that "one step policymakers should take now is ending the $300 weekly supplemental unemployment benefit. Based on the Chamber's analysis, the $300 benefit results in approximately one in four recipients taking home more in unemployment than they earned working."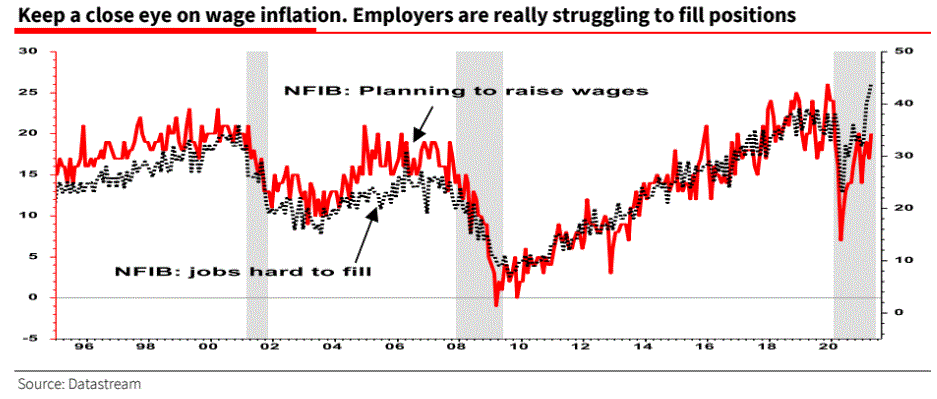 But maybe we shouldn't overly focus on events in the US. For a sour China expert, Wei Yao notes here, the Chinese Credit impulse is falling away surprisingly rapidly (chart below includes latest April data). Wei suggests that while the market is currently spooked by recent data like the US CPI or China's PPI or indeed surging copper prices, as we move into H2 things are set to cool.
The good folks atMacro Markets show the China Credit impulse as a 6 month change below rather than a 12m change as in the chart above. The charts speak for themselves. Important though theUS is, China also needs to be watched closely, especially with regards to global commodity prices and the role they have played in driving inflation higher. In that sense, maybe the current commodity driven inflation fears will dissipate just like they did in the aftermath of the 2008 GFC.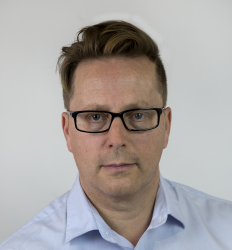 Latest posts by David Llewellyn-Smith
(see all)