The May 2021 Budget papers show that the ranks of the federal public service will swell to 174,300 in 2021-22, with almost 5,400 new staff to be recruited during the coming financial year.
Government agencies that are taking on additional staff include the Australian Commission for Law Enforcement Integrity, which will grow from 64 to 110 employees, and the Productivity Commission, which will grow from 162 to 190 staff.
Public servant numbers peaked at 182,500 under the former Labor government, and the Coalition had reduced this to 165,600 by 2015-16 under the Abbott Government. Meanwhile, the public service's operating expenses will rise from $76 billion in 2020-21 to $78.1 billion.
Personally, I would like to see staffing numbers increase across the Fair Work Ombudsman (FWO). Lack of staffing has meant that the FWO has been unable to properly police wage theft, which has become systemic across the Australian economy (concentrated among migrant workers).
As noted yesterday by the McKell Institute:
The 2021-22 Federal Budget provides no additional funding to the Fair Work Ombudsman, the agency that helps enforce wage laws in Australia…

One of the drivers of widespread exploitation in Australia is the inadequate resourcing of the Fair Work Ombudsman (FWO)…

FWO plays an essential role in investigating the problem, and enforcing the laws we currently have on the books. It is the Government's official cop on the beat, and has the capacity to warn and punish businesses deliberately doing the wrong thing…

FWO's capacity to enforce workplace laws has been constrained. It is estimated that there is just one inspector for every 65,000 workers in Australia. These resource constraints mean that most cases of wage theft are never proactively identified through random auditing. Even when the FWO is made aware of cases of exploitation, there's no guarantee it will be able to achieve justice for a victim…

Though the Government was unable to allocate additional resourcing to the FWO, it did find an additional $8 million to fund the Registered Organisations Commission (ROC), an entity that was established to scrutinise the activity of trade unions.

The ROC often impedes the activities of trade unions, creating additional complexities as unions try to aid their members and workers in the industries they cover.
This is more evidence that the Morrison Government wants to keep wages suppressed for its business mates.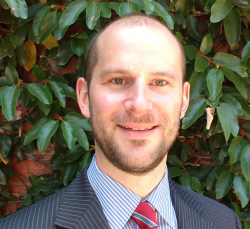 Latest posts by Unconventional Economist
(see all)