Federal Labor is reportedly in civil war over whether to support the Morrison Government's inequitable Stage 3 Tax cuts targeted at high income earners.
According to the report in Fairfax:
Supporters of Opposition Leader Anthony Albanese are cautioning him of the political risk involved in changing the policy.

Deputy leader Richard Marles said over the weekend that the party's instinct was not to "stand between people and a tax cut".

Several frontbenchers are worried they will face a Coalition scare campaign if they oppose the cuts, repeating previous election failures.

One Labor frontbencher said that if the party took a nuanced policy to the upcoming federal election "Morrison will tear us to shreds".

But several leading right faction figures want to cap the high-income cuts and instead give lower income earners more.
Some MPs want tax cuts thrown out altogether.
Obviously Labor should oppose the Stage 3 tax cuts. They favour people earning over $180,000 and will cost $17 billion a year from financial year 2025.
Under these tax cuts, the threshold for the top marginal tax rate would be lifted to $200,000 (from $180,000 currently) and the 37% tax rate would also be lifted. Thus, they would overwhelmingly benefit high income earners, as illustrated clearly below:
In turn, the stage 3 tax cuts would necessarily increase inequality without providing much stimulus to the economy, since most of the extra disposable income received by high income earners would be saved rather than spent. The $17 billion a year cost of these tax cuts would also help lock in permanent budget deficits.
As an alternative, Labor could scrap the Stage 3 tax cuts and instead target tax relief at workers further down the income ladder. While this wouldn't improve the budget deficit, it would obviously be more progressive, would reduce inequality, and would provide more economic stimulus (other things equal).
The bigger question is: does Labor actually believe in progressive taxation? Because its reluctance to oppose the stage 3 tax cuts, alongside its rabid support of lifting the superannuation guarantee (which punishes lower income earners), suggests it does not.
In which case, why vote for Labor when it is merely a Coalition-lite copy? Why not just vote for the real thing?
As I said yesterday, Labor's adamant refusal to adopt genuine working-class policies while becoming more woke has resulted in three straight election losses to arguably the most corrupt government in our modern era.
It will record a fourth straight loss next year if it doesn't reconnect with its base.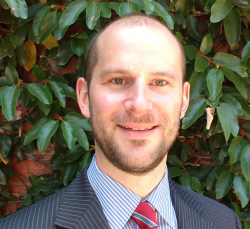 Latest posts by Unconventional Economist
(see all)