The Department of Infrastructure (DOI) has released the results of a review it commissioned regarding its controversial Leppington Triangle land deal. The 2018 purchase of the 12.3 hectare block of land as part of the construction of the new Western Sydney Airport led to an investigation by the Australian National Audit Office (ANAO), after the land was valued at just $3 million 12 months after it was purchased for $30 million.
The review commissioned by the Department found no evidence of criminality in the transaction, and that the purchase complied with all relevant laws:
"This review has identified no evidence to suggest poor integrity, criminal activity or personal benefit for officers involved in the transaction, which contributed to actions taken or decisions made," it said.

"All evidence obtained by this review indicates that actions and decisions taken by the team executing the transaction were motivated by achieving the best long-term outcome for the government and the economy."

It added the amount paid per square metre was not inconsistent with "numerous recent transactions"…

However, it also found public servants involved in the deal had limited experience in compulsory acquisitions… an absence of a comprehensive and rigorous strategy, and a failure to demonstrate value for money.
Okay, so this deal might not have been corrupt. But it most certainly was incompetent. Otherwise, why would the ANAO have described it as a "significant and unusual transaction" that "did not exercise appropriate due diligence" and "fell short of ethical standards"?
And why would Geoffrey Watson, a director of the Centre of Public Integrity, have said that the Leppington Triangle land purchase was either the result of "gross incompetence or corruption"?
Whatever the case, this farce shows why we need a federal Independent Commission Against Corruption (ICAC). Such a body would provide greater scrutiny of said dodgy deals and would hand out appropriate penalties to wrongdoers.
Similar ICAC bodies exist across the states, so why not the federal government too? It's a no-brainer.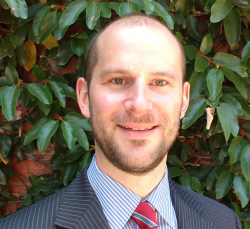 Latest posts by Unconventional Economist
(see all)