A new survey by the Australian Human Resources Institute and the Human Rights Commission found that 17% of business leaders now classify people aged 51-55 as 'older' workers, compared to just 11% in 2018.
Moreover, just under 50% of those surveyed stated that they would be reluctant to hire someone over a specific age.
Key points from the report are as follows:
17% of respondents classified 51- to 55-year-old workers as "older", compared with just 11% in 2018.
28% of workers aged 61 to 65 years old were most commonly defined as "older".
Almost half also admitted they would be reluctant to recruit workers over a specific age.
Around 8% of all complaints to the Human Rights Commission relate to age discrimination, mostly centred around the workplace.
Age Discrimination Commissioner Kay Patterson is concerned that COVID may have made it harder for older Australians to secure employment.
Businesses ought to be tapping older workers as a resource, especially given purported chronic skills shortages.
This report makes a further mockery of business' incessant claims that they are experiencing chronic labour shortages. If this was true, businesses would be more inclined to hire older workers to fill roles, rather than lobbying the government for cheap migrant workers.
The fact remains that the solution to so-called labour shortages, and indeed an ageing population, is to utilise the existing workforce more effectively.
Throwing 'older' workers out to pasture early is counter productive and the very antithesis of solving either of these purported problems.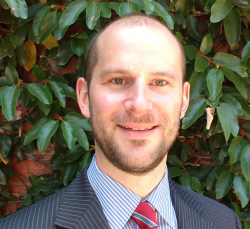 Latest posts by Unconventional Economist
(see all)