See the latest Australian dollar analysis here:
BNY Mellon with the note, catching on with my own views:
The Reserve Bank of Australia (RBA) decision this week suggests the central bank remains in a holding pattern. For the bulls still clutching at a few straws, the willingness to hold off making a decision on specific bond purchases suggests that that there is some scope for variation in policy. The soft CPI print for Q1 may have put paid to any hopes of a greater advance, but as long as Australia's domestic recovery and normality is intact, coupled with ongoing fiscal support, there is scope for the RBA to shift its language away from the consistent '2024 at the earliest' guidance on increases in the cash rate.WhiletheRBAisrightlyfocusingonthedomesticsectorandwaitingforfullemploymentandassociatedwagegainstomaterialize,the central bank and markets, via the AUD, are perhaps not reacting enough to the current surge in commodity prices globally. The RBA statement from yesterday mentioned commodity prices only once and Monday's release of the central bank's own commodity price index showed a new record high for April. Year-to-date, the index is up 11.6% in AUD terms and up 14.0% in USD terms. The benefits for Australia's terms of trade are obvious but this has not registered at all in the AUD, which is still flat year-to-date (see chart below).
Sometimes AUD is more associated with the emerging market growth cycle rather than what is happening in G10. If so, then the consequent improvement in balance of payments via the trade channel, on top of what is already a structural current account surplus, should be an even bigger positive driver for the AUD – most emerging market currencies would behave in this way as well. The fact that these positive balance of payments changes are merely a reason to avoid excessive downside in the currency, rather than a source of strength, underscores the importance the market is placing on the level and trajectory of real rates – as determined by central banks. On an absolute basis, the RBA is holding back and on a relative basis, the specter of the Fed allowing a steepening in the US curve is never far away, which would not help the AUD.
Another explanation for the AUD's inability to benefit from higher commodity prices is the view that the drivers of higher prices are simply unsustainable. The first such driver, once again, is US real rates and global financial conditions. Should they start to tighten, real assets such as commodities may begin to decline, adding another source of downside pressure on AUD in addition to the aforementioned divergence in real rates in favor of the USD. Secondly, even if we exclude the policy/liquidity-driven elements of commodity prices and stick to real demand, there is also every reason to be cautious on the outlook as well, given Australia's biggest commodity customer, China, is sounding surprisingly cautious about its own growth prospects.
The economic conclusions of the Politburo meeting last week were quite remarkable in the lack of growth confidence normally displayed by Beijing. Firstly, the wider macro conditions in China were cited as imbalanced and unstable – hardly a good foundation for commodity prices to remain at current levels. The citing of a "narrow time window" to reform and grow before conditions suggests the margin of error for China, both in the short and medium-term to achieve stated (and anticipated) growth targets, is particularly tight. Coal prices (21.8% of the RBA's commodity index basket) will be particularly impacted by general growth trends in China: even though Australia's coal export exposure to China has declined materially in recent quarters global prices will be affected by a material drop in marginal demand for China. Secondly, it is very rare for Politburo statements to go down to the minutiae of individual markets but it does appear that Beijing has completely lost patience with the state of the domestic housing market, even going so far as to cite problems in 'school district homes' –a common phenomenon globally where property prices around the best state schools are particularly high. In Tier-1 cities in China, this is a particularly acute problem.
Several quarters' worth of strong language, moral suasion, macroprudential and administrative tightening has failed to dent the frothiest parts of China's real estate market and consequently, potential investment demand in the sector will likely remain high. Iron ore prices (31.5%of the RBA's commodity index–by far the largest) also seem to be betting that China's latest salvo against the property market–even if it is coming from the very top–will fail again. Iron exports by volume in Q12021 are 4% ahead of last year's levels and over 10% ahead of 2019. Given that the market rarely expects China's macroeconomic controls to fail, the risks to commodity prices will clearly be to the downside, even if stark warnings are being ignored for now. If the desired housing correction does materialize, but at a cost of China's growth undershooting for 2021, it is likely that most global central banks will need to pare back their own trajectories because global growth expectations will come down. This might provide some relief for AUD and other high-beta currencies through the real rates and financial conditions channel, but then it means the terms of trade support all ceases to exist as well. As such, it is understandable that AUD and RBA will continue to underplay the potentially volatile commodity and external channels, despite their current robust performance. As a result, AUD bulls will have to wait as the usual rules do not apply.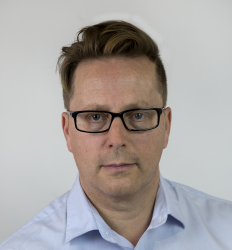 Latest posts by David Llewellyn-Smith
(see all)