It's usually worth listening to Larry Summers. Although he is too close to Wall St, he has got a good record of forecasting and defining the big numbers of given cycle:
Forthcoming Biden stimulus risk inflation.
Progressiveness tend to economic "overreach".
Labor is already short before $4tr of new stimulus.
I am not concerned by an outbreak of wage push inflation in the US. The structural forces of disinflation will return over the next year as catch-up growth and COVID stimulus passes, plus China slows.
That said, I do expect a lot more US wage inflation in the coming cycle than in the last. The base from which it will rise is very strong: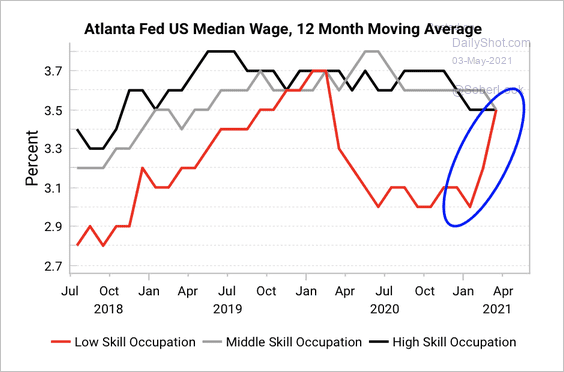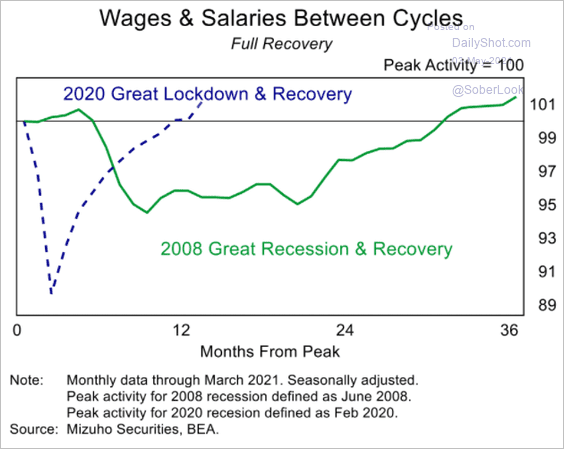 This is a great thing for the US political economy and the liberal capitalist world as the battle against autocratic capitalism advances. US inequality has given us all a huge warning about the fate of our system if a Trumpian populist is allowed to run wild.
On that front, the Biden stimulus is a work of wonder, not something to fear. Deutsche breaks down the $4tr in spending:
A few points:
The hard infrastructure component is clearly NOT big enough to support any kind of commodity supercycle as China slows. On the contrary, putting a rocket under electric vehicles also boosts the recycling of base metals.
Most of the spending in both packages is productive and, as such, self-funding to the extent that it lifts productive capacity and the tax take.
While we're on the subject of taxes, guess who pays for it all?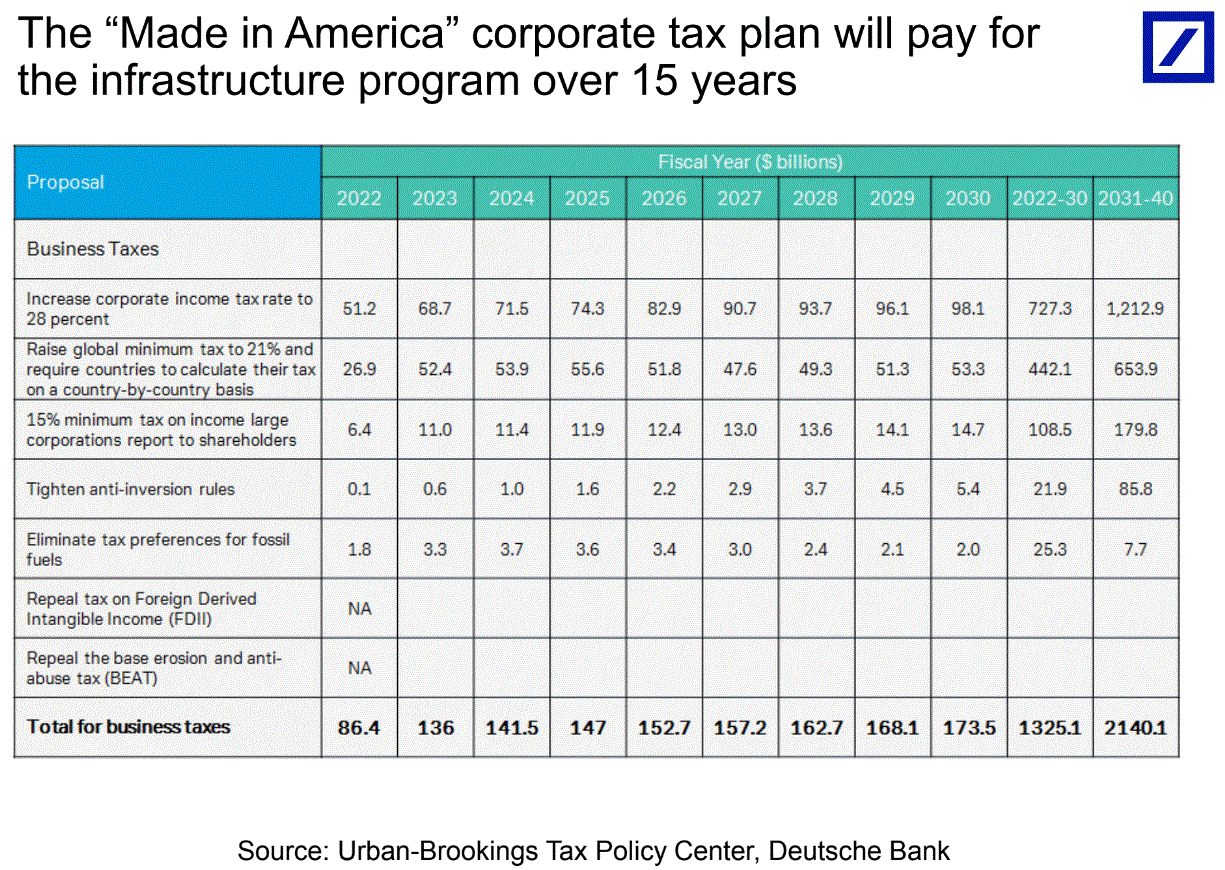 Some more points:
A staged rollout of higher corporate taxes is eminently sensible and roughly 40% of the revenue increase comes from closing foreign loopholes. This will also lift US investment over time.
Taxing the wealthy to lift various forms of productivity-enhancing worker incentives will boost aggregate demand in the economy over time as it works against inequality and the demand deficit that comes with it.
While we're on the subject of inequality, check this out: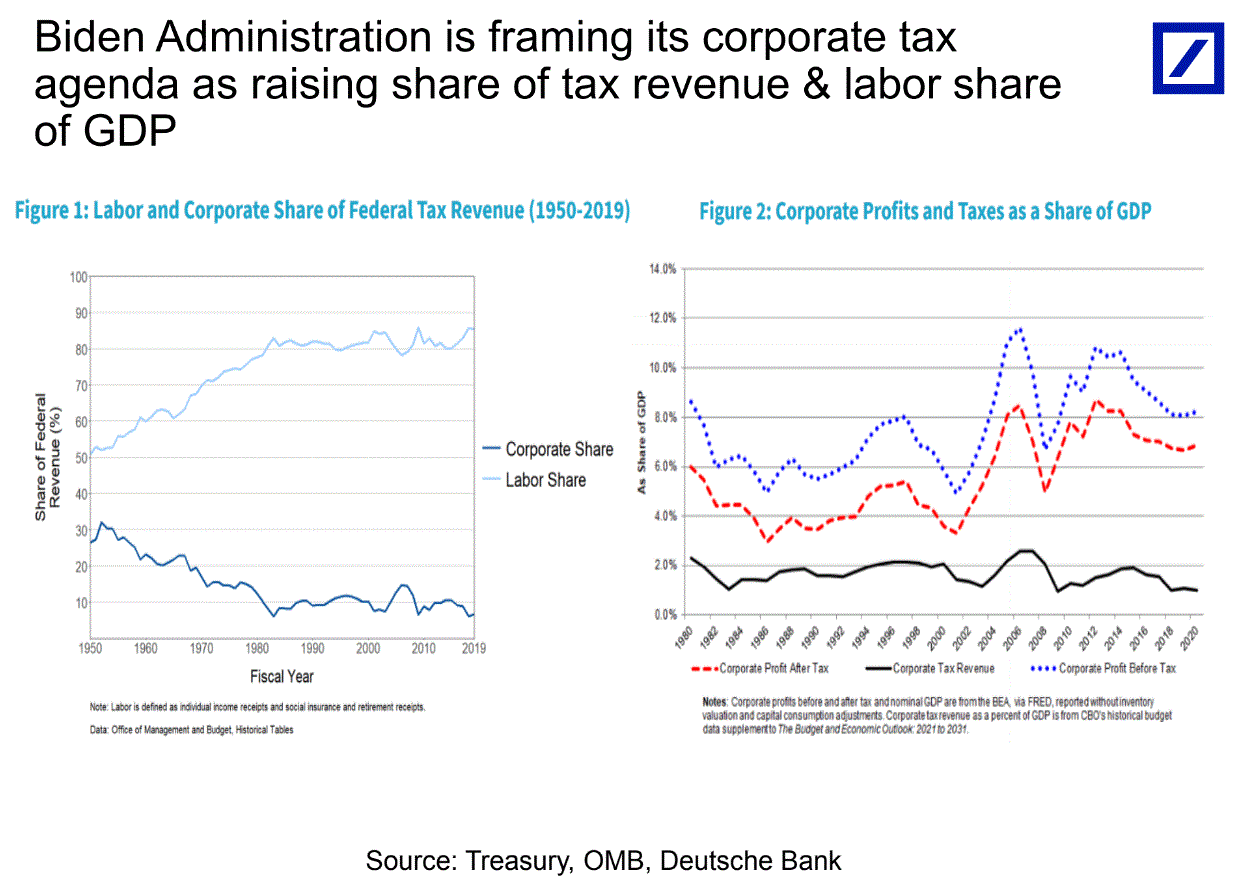 More points:
We can't say that this is the end of US inequality. But it is the absolute end of trickle-down economics and transformational so far as that goes.
This will make it very difficult for any future populist return as US growth breaks out of lowflation and grows above 3% for the better part of a decade. US workers are about to enjoy their best decade in half a century.
This is why I am bullish on the US dollar.
Will these reforms get through? Yes, mostly: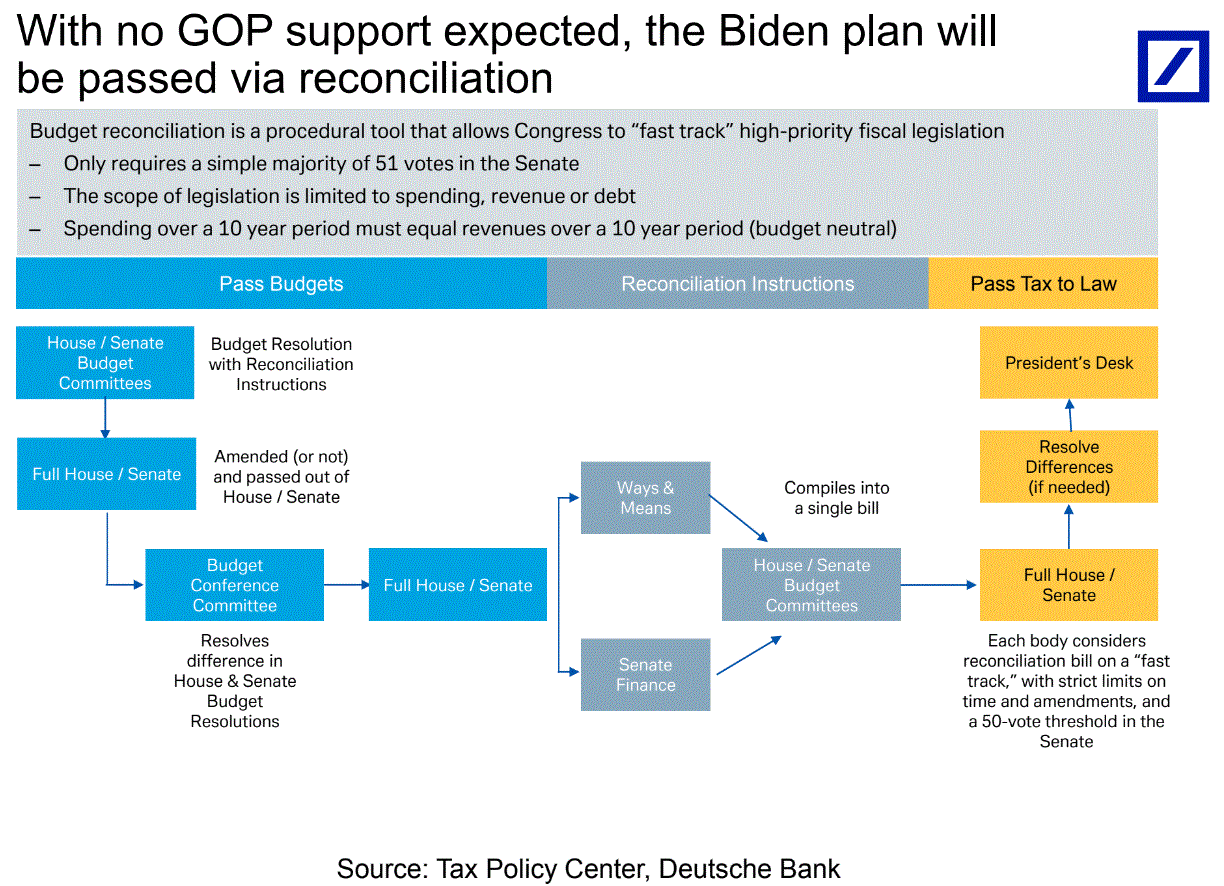 Arguably, Larry Summers played his part in giving rise to US populism. After the GFC, he led the Obama administration into a new cycle of trickle-down economics, completely missing the opportunity to convict Wall St treason, as well as reorient the economy away from its toxic financialisation.
Put another way, Summers delivered US workers a staggering insult that left them desperate and angry. Donald Trump is the full stop on that story.
As Winston Churchill once famously observed, Americans will always do the right thing, only after they have tried everything else.
The Biden New Deal is the right thing, ten years later than it should have been enacted.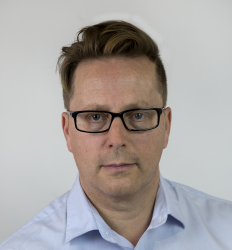 Latest posts by David Llewellyn-Smith
(see all)