Last week, Interest.co.nz's David Hargreaves posted the below chart showing how Kiwis have pulled back borrowing for everything except property:
For the record the figures show us that personal/consumer borrowing is continuing to atrophy…

Agricultural lending is continuing to drift lower…

Business lending actually increased a little in the month of April (emphasis on 'little') but the rate of annual decline went over -5%, which is the biggest rate in annual decline seen in about 10-and-a-half years…

So, it's all down, down, down for lending, apart, from well, would you believe it…housing…

The annual growth in the housing stock rose to 9.7%, which was its highest level in just under 13 years…

Ladies and Gentlemen, I present to you The New Zealand Economy:
It's a stunning chart, which I have tried to replicate for Australia below using two separate data sets.
First, below is annual private sector credit growth as provided by the Reserve Bank of Australia (RBA):
Like New Zealand, mortgages (+4.1% year-on-year) are the only form of private sector credit that is growing, whereas business credit (-2.6% year-on-year) and personal credit (-10.7% year-on-year) are both declining in annual terms. However, the divergence is obviously not as extreme in Australia.
Second, below are the rolling annual changes in finance commitments across mortgage lending, business lending and personal lending, as reported by the Australian Bureau of Statistics (ABS):
Here the story is a little different. Annual housing lending growth is running at record high levels, whereas business lending is positive but soft, and personal lending has fallen heavily.
The reason for the difference in the above two charts is that credit growth accounts for new loans minus repayment of existing loans, whereas new finance commitments counts new loans only.
Regardless, the story is similar in Australia to New Zealand; albeit less extreme. Aussies, like their Kiwi counterparts, continue to bet it on the house.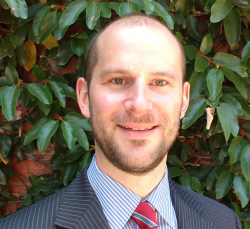 Latest posts by Unconventional Economist
(see all)