The biggest driver of the current property upswing has been the sharp decline in mortgage rates, especially fixed rates.
This is illustrated clearly in the next chart from CoreLogic, which shows new loan rates falling sharply over the past two years, driven by fixed rates:
At the same time, the share of new mortgages taken out at low fixed rates has surged to a record high 40%, which has helped drive the strong demand for property and rising dwelling values.
However, the Reserve Bank's decision to end the Term Funding Facility (TFF) in June will obviously lift fixed mortgage rates going forward.
Chris Joye warned on Friday that Aussie banks will need to refinance $150-350 billion of RBA funding at higher market rates.
Sally Tindall, research director at RateCity.com.au., is now warning that banks are "shutting the door" on cheap fixed rate mortgages:
"Banks are shutting the door on record low four and five-year rates. Three-year rates are likely to be next, potentially in the second half of this year," she said…

Bank funding costs [will] rise after the June 30 deadline for a pandemic-era program that offers cheap three-year funding to lenders to reduce their costs, and in turn reduces interest rates for borrowers, known as the RBA's term funding facility.
Higher fixed mortgage rates will obviously help to curb new property demand. However, existing borrowers will also be hit down the track. A lot of people with mortgages will have rolled into irresistible fixed terms over the past year. As they roll off, repayments will jump higher.
Regardless, the overall lift in mortgage rates should act to cool the market, irrespective of when the RBA lifts the cash rate or regulatory intervention from APRA.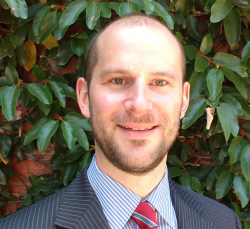 Latest posts by Unconventional Economist
(see all)