Last week's federal budget projected that Australia's unemployment rate would fall to 4.5% by 2023-24:
New projections from ANZ are far more bullish, tipping that Australia's unemployment rate will fall to 4.4% by the end of 2022:
"We now expect Australia's unemployment rate to fall to 4.8% by end-2021 and 4.4% by end-2022. Lower again in 2023 seems likely. This upgrade potentially challenges the RBA's expectation a rate hike is "unlikely to be until 2024 at the earliest".
The strong economic recovery, combined with Australia's closed international border, is presumably behind the bullish projection. As noted by ANZ economist Daniel Gradwell last month:
"Part of the reason why unemployment has come down so much is surely because there aren't as many people coming into the country looking for work…

"If we had absorbed another 200,000 people over the last 12 months instead of actually losing people [overseas], then surely unemployment would be sitting higher that where it is.

"And we know that we need to get the unemployment rate lower before we see some material improvement in wages growth…

"But it's really hard to see wages picking up at 3 or 4 per cent per annum like they used to do in the past while we have, potentially, a really strong overseas migration intake coming through."
This is more evidence that high immigration is detrimental to Australian workers. It unambiguously lifts unemployment and lowers wage growth beyond what they otherwise would be.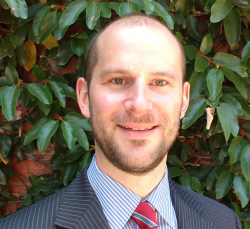 Latest posts by Unconventional Economist
(see all)