Before you all get too excited, let me underline that I am not saying that Afterpay the business is a ponzi scheme. Not at all. What I am saying is that the sharemarket dynamics that have lifted APT and no-earnings tech worldwide has classic ponzi dynamics.
As we know, that trade flourished through COVID as deflation took root and the longest duration stocks of all – never earnings – became irresistibly attractive. Since earlier this year when bond yields began to back up into the return of inflation, the earnings duration sought by investors has suddenly shortened and value stocks have drubbed growth:
As the tech bid has unraveled, it is becoming apparent that some very serious ponzi-dynamics were at work on the way up.  Certain tech funds developed an extraordinary following, especially among retail investors. They bought relatively small-cap stocks (not all), so when their trade became fashionable their own buying spiraled prices higher. ARKK is a classic example. It is exactly the same trade as the GS non-profitable tech basket: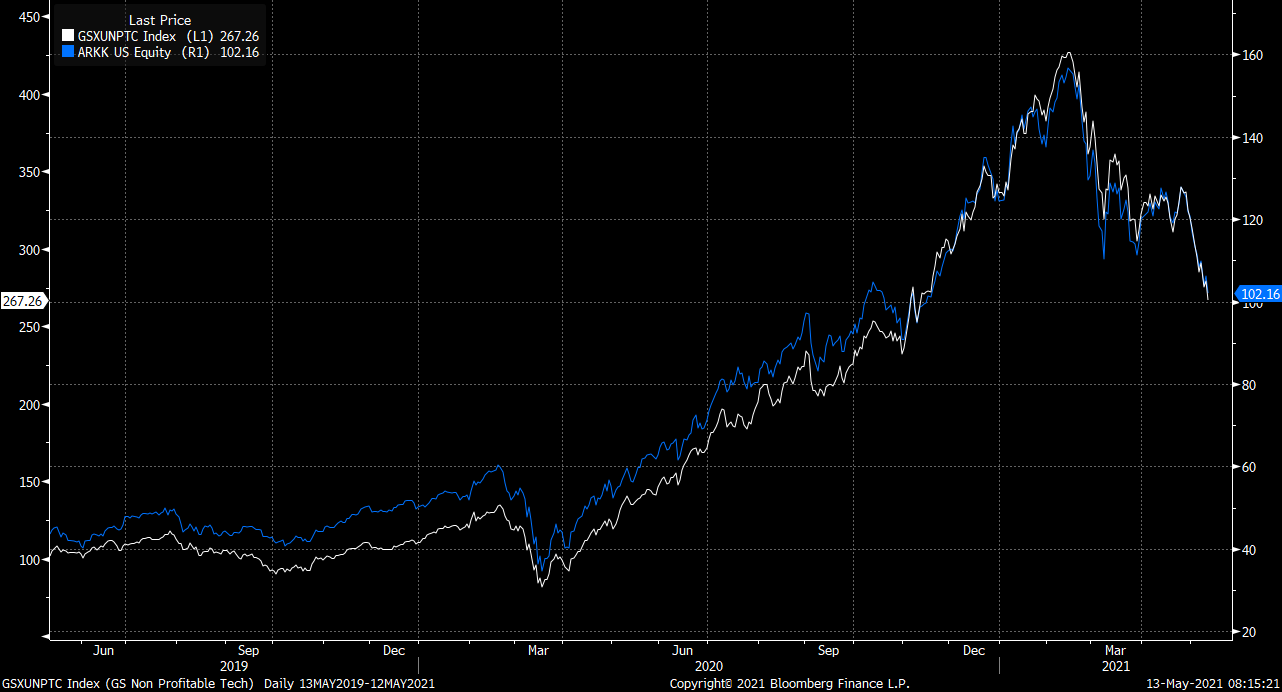 The dynamics are simple. ARKK had more inflows than any other fund last year. It went into the stuff it held, increasing performance, increasing inflow, increasing buying.  But the same cycle can work in reverse.
Others piled in on the back of it: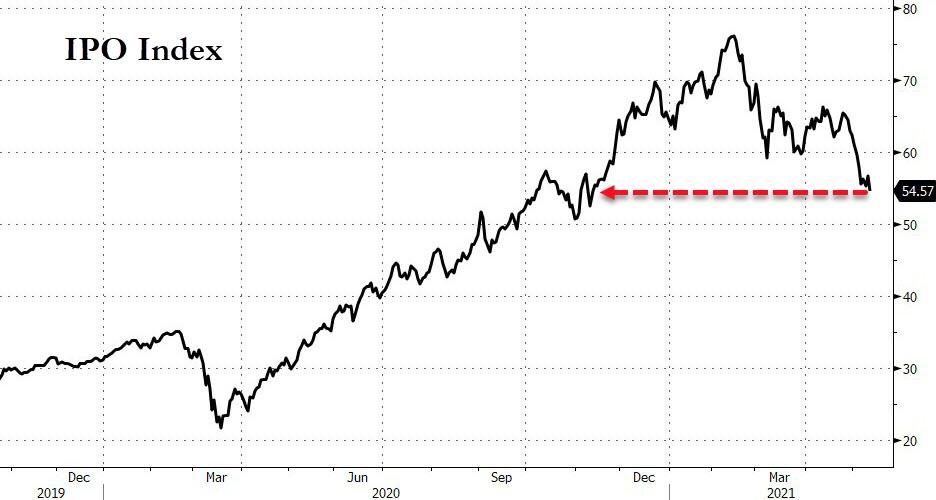 In Australia, it was buy now, pay later stocks:

Some of these may turn out to be good businesses but there's no need to buy them yet. US inflation should ease through H2 and offer some of these stocks respite but next year the real challenge comes as the US labour market tightens and inflation rises more persistently.
That said, I put crypto, SPACs, EMs and now commodities all in the same manic bubble basket. As those bubbles pop ahead, especially commodities as China slows sharply, it is possible that quality tech will get a renewed bid.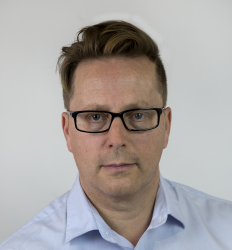 Latest posts by David Llewellyn-Smith
(see all)