Some stock markets are at all-time highs, but beneath the bonnet, there is also a vast bust going on owing to what strategists call "factor rotations".
The key rotation for the past few months has been a gallop out of growth stocks and into value. This is driven by rising inflation expectations and yields which encourage investors to sell long-duration assets and buy shorter ones.
Pretty much the longest-duration asset available in the market is the tech growth stock with no earnings. It is leveraged to infinity. So it is being slaughtered.
So far, the Nasdaq index has held up OK because its largest components are more like quality than growth stocks, with very reliable earnings and strong growth:

But, again, beneath the bonnet, as we move down into the speculative dross, it is fugly, with key support levels being taken out in the past few days: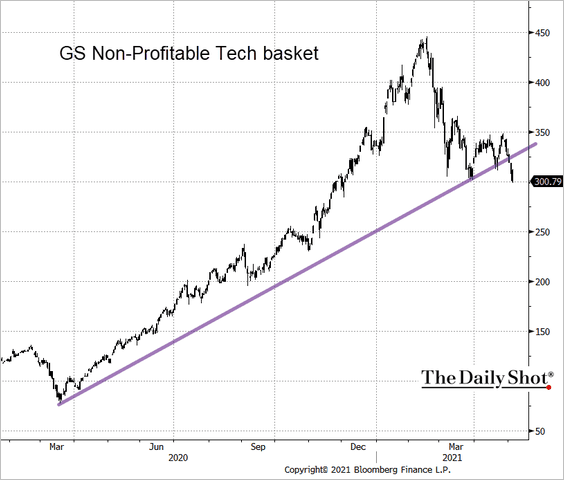 Cathy Wood's preposterous ARK looks the same:

As does the local bubble exemplar in Afterpay:

It remains my view that this COVID bubble driven by bored Millennials with stimulus cheques is going unwind in its entirety. Taking all stocks concerned back to their pre-COVID prices, with APT back to $30 or lower.
Finally, it is interesting to note that this new leg down has transpired even as US yields have kept falling. That tells you that the market is starting to price higher inflation and future yields despite the Fed's persistent easiness.
That raises the clear prospect of more large hedge funds blowing up this thing deflates. For more on that try John Hempton at Bloomie.
It bears watching for broader volatility.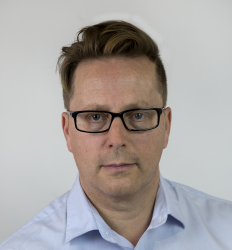 Latest posts by David Llewellyn-Smith
(see all)