Analysis of major banks' latest financial results shows that the amount they paid via the federal government's controversial bank levy rose by about $50 million to $850 million at the peak of the COVID-19 pandemic.
The quarterly levy of 0.015% on banks with liabilities of more than $100 billion was introduced in 2017. And The AFR's Michael Roddan clearly wants to levy to be scrapped:
The banks played more than their fair part in the so-called Team Australia during the pandemic…

"This bad policy – it's policy on the run and every Australian is going to have to pay the bill," Australian Banking Association chief executive Anna Bligh said on May 9, 2017…

The levy was introduced under the guise of a temporary budget repair measure, which would be cancelled once the surplus returned…

Since then, the royal commission happened, and measures that were a focus of the proceedings – such as responsible lending laws – are now being walked back. Meanwhile, budget repair has been thrown out the window…

In this context, a bank levy that raises $1.6 billion a year at most looks like an afterthought…

While Frydenberg is due shortly to issue a new statement of expectations to the Australian Securities and Investments Commission that will "make clear the government expects ASIC to support Australia's economic recovery from the COVID-19 pandemic", perhaps the Treasurer should ask himself how the continued impost of the bank levy is contributing to that recovery.
Michael Roddan conveniently omitted to mention that the Productivity Commission's (PC) final report on Competition in the Australian Financial System explicitly recommended that Australia's banks "pay for any support they receive from taxpayers via the Australian government". Therefore, the 0.06% annual levy on the liabilities of the Big Four banks and Macquarie should be lifted.
The major banks benefit from an implicit guarantee from the taxpayer, which the RBA estimated was worth between 20 and 40 basis points a year, or more than $5 billion. This guarantee is why the big banks receive a three notch ratings upgrade on the smaller banks, who are not considered to be government-guaranteed.
The bank levy ensured that the major banks would give back only 0.06% of this subsidy, or an estimated $6.2 billion over a four year period ($1.55 billion a year). Thus, the major banks are still ahead each year by up to $3.5 billion.
When you or I take-out insurance, we are required to pay. So should the banks. The bank levy is efficient precisely because it helps to internalise part of the cost of the Government's support.
It makes even more sense now given the RBA showered the banks with cheap (0.1%) funding via the Term Funding Facility (TFF), which has enabled them to earn massive profits.
If anything, the bank levy should be lifted, reflecting the rise in government support to the banks.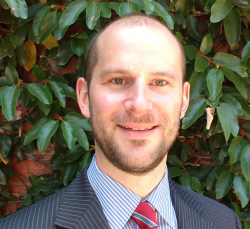 Latest posts by Unconventional Economist
(see all)